I love the soup that been serve here. Well it was really famous in kuching. Normally you have to wait about half an hour to get a sit and then another half an hour to get the owner to take your order and then another 20 min or more to get your food serve for you. But i dun mind to wait for it. As it was so good everybody is queueing up for it. Most kuchingites would know where this place is.

For the new comer that has never been to the shop before, please do not mind the way they talk to their customer. New comer will normally find him really rude. Well the way he talks is loud and rude but he was only joking.

The plain noodles. I like the noodles with lotsa black vinegar and fried onion.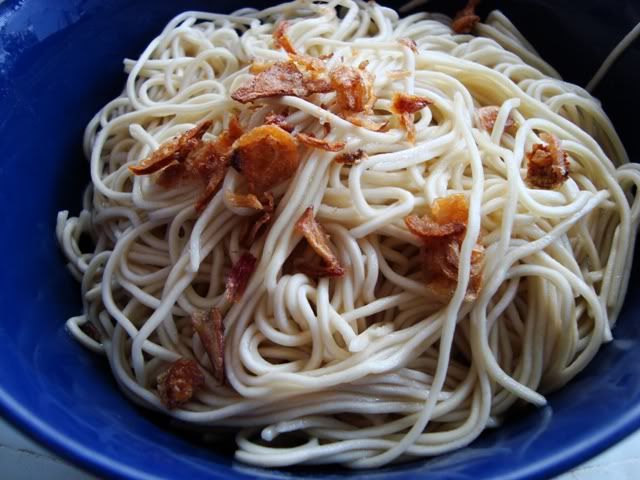 And now the Soup. Yummy........ They have prawn, minced meat, pork intestine, fatty meat, seaweed, Salted veggie and fish cakes.