After I have perform my duty as a Malaysian, I went breakfast with my friend and my mom @ Coffee Talk Cafe at Jalan Song. To catch up and gossip about the election topics.
Uncle Goh's Porridge for my mom. Heard alot about this Uncle. It turn out that the owner is my friend's uncle. My mom ordered chicken porridge with century egg. The porridge is really good. I love porridge that the rice is cooked to like a super thick soup.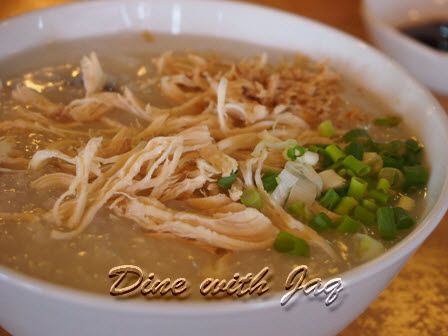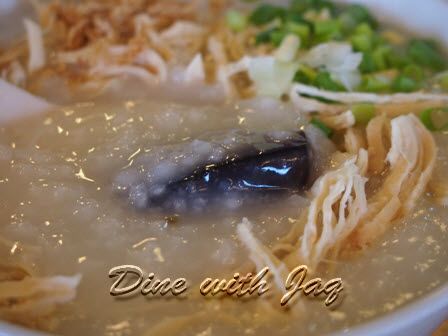 While I ordered Angela's Laksa. This laksa a bit towards the curry flavor. It is not those traditional taste of laksa. I find it a bit pricey that's all. The laksa I ordered cost me RM6.00. Overall the laksa is nice. Worth trying.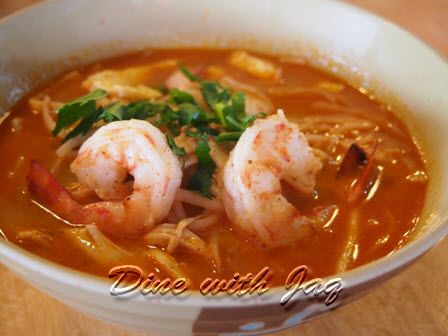 While waiting for our other food to arrive we ordered Poh Piah. Poh piah here is good. Just wish that they have coriander in it. Overall is good~