Saturday, September 22, 2012
A bunch of us was invited to a food tasting session at U Bistro on Thursday. The outlet is situated next to MAS Office. The place is cozy, staff is friendly and their price is reasonable. You can hang out at the place for a drinks or for dinner or book the whole place for your private function.
Garden Salad - Crouton, Baby Romaine, Cucumber and top with Cherry Tomato. Parmesan Cheese and Homemad Ceasar Salad dressing.
You have the option to top the salad with Chicekn fillet (RM8.90), Grilled Lamb Fillet (RM9.80) and Grilled Steak Pattie (RM10.80)
Garden Green Salad @ RM 6.80 (Nice)
Coral Green Salad - Coral Leaf topped with Home Made Pesto Sauce.
Coral Green Salad @ RM 9.80 (In love with the Pesto)
Steal the glimpse of Effa's Wild Mushroom Soup, looks delicious.
Wild Mushroom Soup @ RM 6.80 (Will try one of this day)
Bruschetta Conpomodoro
Bruschetta Conpomodoro @ RM 6.80 (Love It!)
Their signature dish, U Bistro Grilled Chicken. U Bistro Chicken is marinate with local herbs and spices, served with green salad and sauteed potatoes and home made green chilli sauce. Their green chilli sauce is really good!
U Bistro Grilled Chicken @ RM14.50 (Nice)
Home Made Green Chilli Sauce (Love It!!)
Tropical grill is a very interesting dish. A truly Sarawak + Western fusion. The meat is marinated with local herbs and spices and it was served with local green, mashed potatoes & home made green chilli. Guess what is the green that was on our plate that day? There are six type of meat to choose from Chicken (RM19.80), Lamb Shoulder (RM22.80), Fish (RM32.80), Sirloin Beef (RM38.00), Lamb Cutlet (RM48.00) and Mixed Grill Combo (RM48.00).
Lamb Shoulder @ RM22.80
Sirloin Beef @ RM38.00
Lamb Cutlet @ RM48.00
If you only decide to hang out with friend over a beer thru the nite, try their super delicious pizza! It was really cheese.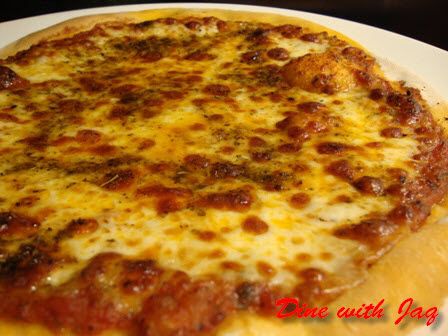 Herbs and Spices Pizza @ RM 15.80 (New found love!)
Pepperoni Pizza @ RM 17.80 (New found love!)
I have ordered their Mint and Sprite as my drinks of the night. Although it was a simple drink but it is so refreshing.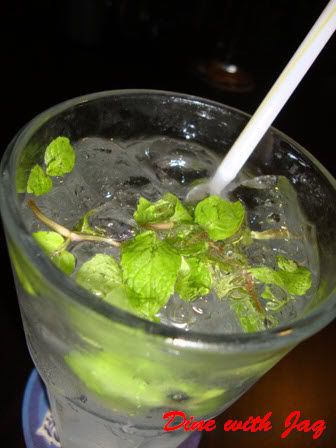 Mint and Sprite (New found love!)
I will be going back there for the Mint and Sprite and pizza!