And again, I went to Kuching Food Festival (The People Festival 2014) yesterday evening after work. I didn't know they have change the name to The People Festival.
The night before I overheard a girl was telling her friend about fried watermelon. My trip to the fest is to hunt for fried watermelon. It was so hard to find, as the signboard is kind of high up but I still manage to find it.
The watermelon is coated with breadcrumb coating. The outside is crunchy and the watermelon inside soft and juicy. One think lack is that the watermelon is not sweet enough. Can't complaint much as sometimes is the watermelon that is not sweet. It was sprinkled with preserved plum powder so it has that sweet and sour outside.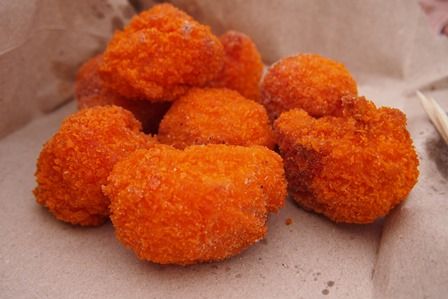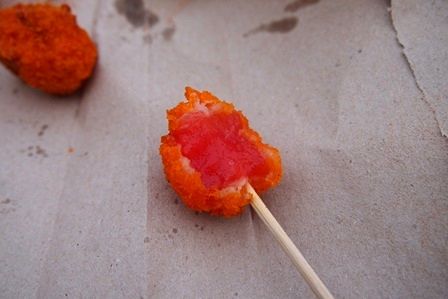 When we passby the Otak Otak stall opposite the fried watermelon stall Marie decided to try the Otak Otak. We ordered the Fish Otak Otak. It was ok and a bit spicy.