I was in Miri beginning of this month, on transit to Brunei for Thanis's wedding dinner. We stayed a night at Pullman Waterfront Miri. Yien and Jian went out to explore Miri town while I stayed back in the room to catch up with my family.

The Pullman Miri Waterfront is the latest 5-Star hotel addition to the Miri Resort City home to 19 of Sarawak's 32 ethnic groups and some of the world's most spectacular natural wonders such as Niah Cave, Loagan Bunut National Park, Lambir Hills National Park and gateway to the world-renowned UNESCO World Heritage Site, Gunung Mulu National Park. Miri is also a diving haven with extensive reefs that are amongst the best and healthiest in the whole of Malaysia. A modern, young and vibrant city built on the wealth of oil and timber. Also, Miri is a popular entry for shopping bargains, thriving nightlife, handicrafts, weekend markets, fresh seafood and delectable local cuisine.
The 24-storey Pullman Miri Waterfront is ideally located at the Miri Waterfront Commercial Centre hub towering majestically by the Miri river with spectacular view of the city, Miri river mouth overlooking the South China Sea. A 5-star International chain hotel and the highest building in Miri is dedicated to discerning leisure and corporate travelers. The 328-room full-service hotel and spa is casually elegant in style, smart architectural and relaxed in spirit offering the ultimate luxury experience. The scenic views fronting the South China Sea, Miri river and the city makes it an ideal option for both relaxing getaways and business meetings in a breathtaking setting.
The Pullman Miri Waterfront provides superb accommodations, state-of-the-art meeting and banquet facilities including a Grand Ballroom, a Junior Ballroom and 7 other function rooms of varying sizes. The Grand Ballroom and some of the meeting rooms feature floor to ceiling windows. The Food & Beverage outlets include Pullman Kitchen, Dining Room, Le Café by Pullman, Drinking Ape Bar & Lounge, Splash Pool Bar, Executive Lounge while its range of wellness facilities are the fitness center, a 1.2M deep, 32M long and 20M wide infinity swimming pool, children's pool, Spa, Jacuzzi and Sauna.
Their lobby is very open and spacious.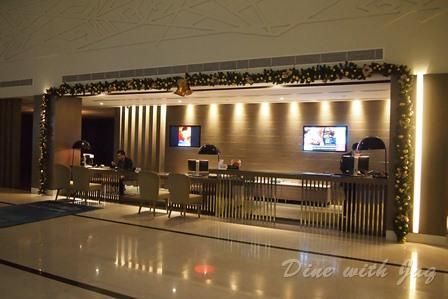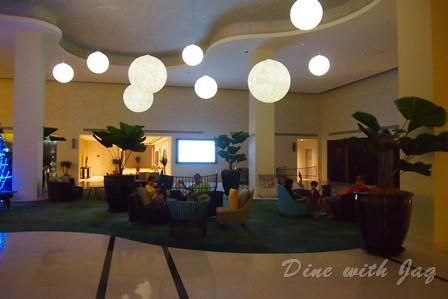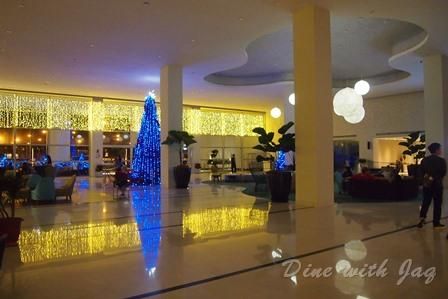 After the check in, we went to our room. As usual Pullman room is very big and spacious. Pullman Miri room design is quite different from Pullman, Kuching and Pullman, Bangsar. The room in Pullman Miri is been divided by the partition which are the wardrobe. So the bath room is covered by the partition. The mini bar is hidden away in a cupboard.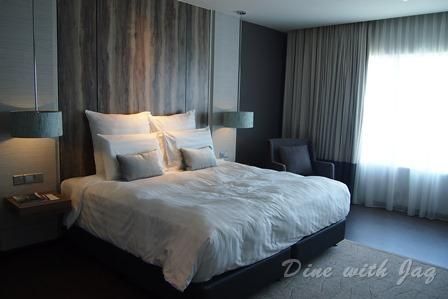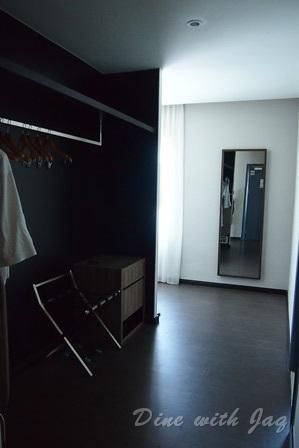 A video of the room tour I did on that day.
Their bathroom is something that I have been loving. Big window next to the bath tub. Isn't it nice while having your evening bath with the starlight in the sky or a beautiful scenery of the sunset.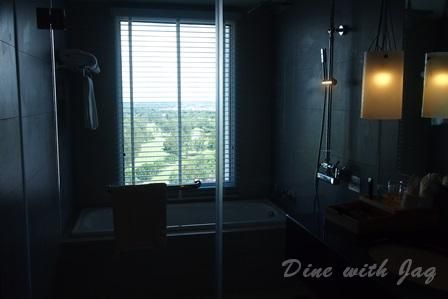 The view from my window is so pretty.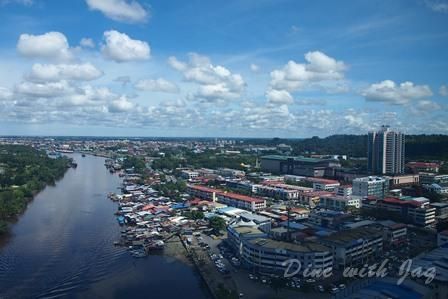 We were invited to the executive lounge that evening for a drink by the management. While we enjoy the drink, we were serve with mother natures sunset view. It was so breathtaking.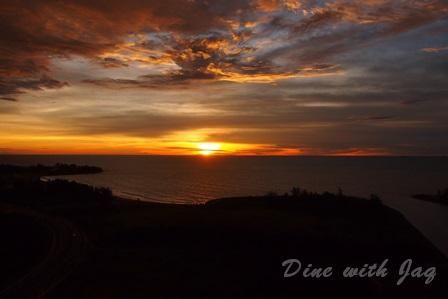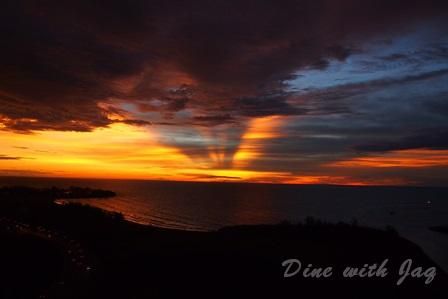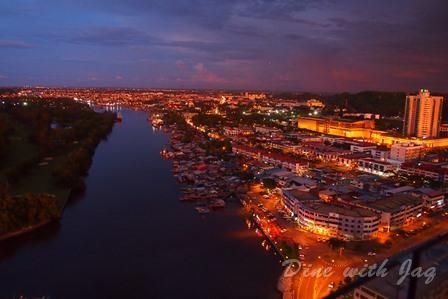 They have a very beautiful infinity pool too. I did not get a chance to take picture of it. Maybe you guys should go there and check it out yourself and snap a pic for me! :)
Wait for their restaurant review.
For enquiries and reservation contact Pullman Miri Waterfront +6085-323888. Like their facebook for more promotion https://www.facebook.com/PullmanMiri/.