Last trip when I was in KL for #OhhSOME Fest, I stayed at Pullman Bangsar for few nights. Pullman Bangsar is strategically located in the commercial hub of Pantai/Bangsar. It has 513 contemporary-styled rooms and suites, together with vibrantly-set restuarant and ballrooms.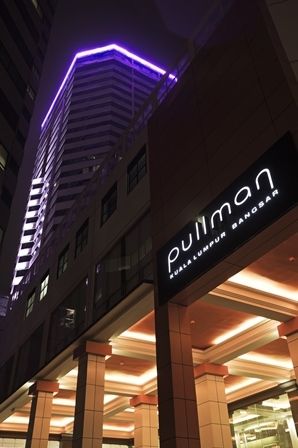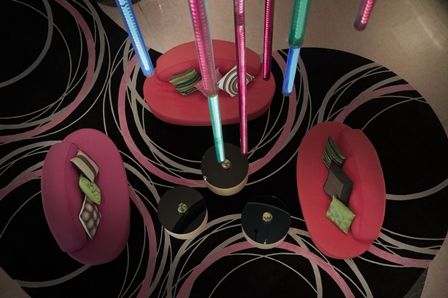 It is only 5 minutes drive to Mid Valley Megamall. So friend who ever that like to shop as Mid Valley this is a good choice as the taxi will cost you around RM5-7 only. I was at Mid Valley one of the night with my mom so after shopping around 9+, we went back to our hotel only to find out that it was at the corner only. RLOL if I know it was so near I would have stayed longer. The first night we actually stayed in the room the whole night. Enjoying the room to the max.
My Room! It was so spacious and comfortable.
Deluxe King Size Room
Executive Room
Suite Room
If you don't like the pillow that they have provide you in the room you can actually choose other type of pillow that suit you best.
If you stayed in the room from executive and above there is a coffee maker that is available to help you for a lil pick me up in the morning.
Their executive room that available for those that stayed in the room range from the executive floor and above. If you like to have a breakfast / lunch meeting or discussion with your business partner or just a quiet time with somebody you may use this facility. It is very quiet and cozy. Or you just want to have a quiet time alone with a cup of coffee. This will be the place to be.
Theirs swimming pool is situated the same floor with their Gym. Soon there will be a spa on the same floor too. For those that need exercise adrenalin boost for the day you can go to their swimming pool for few lapse or the gym that is been equipped with basic equipment.
Pullman offer 12 meeting room and 2 large ballroom for you to choose from. The Ball room that can accommodate up to 2,000 Guests and is the ideal venue to organised corporate meetings, seminars, conventions and intimate dinners. The Pullman "Co-Meeting" offers both the quality of its meeting rooms as well as its personalised services supported by a dedicated Event and IT Solutions Manger throughout the event. Innovative meeting breaks complemented by delectable menus and customized activities enable participants to relax and recharge between meetings.
There is a chill out place for the customer and their guest to chill out before the meeting start or in between the meeting or after the meeting. It was very nice place to be to hang out and mingle around.
My stay at Pullman Bangsar KL was really comfortable and great. Their staff are very helpful and friendly. Watch out for my next post on their restaurant. NYUMMY NYUMMY! Good Food Great place
For reseravation and enquiries please contact their reservation department 03-22981888 or email them at H7962-RE@ACCOR.COM