It was a hot hot evening out, roaming around for that cooling effect dessert. We decided to go to Sweet Soup at Padungan. Me and Wendy shared one dessert and Daniel order his own. As we has just got out dinner somewhere else.
The dessert that me and wendy ordered are Mango Pamelo Sago. The boss said that is their best selling and their mango are imported. One bowl of that is RM 10.00.
Daniel ordered Coconut Grass Jelly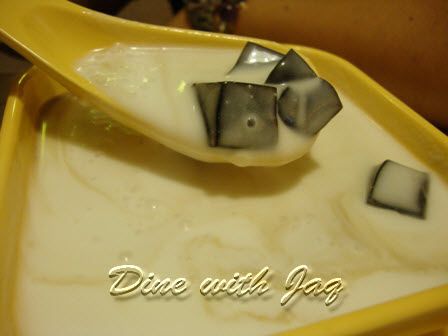 When we were served we are kind of dissapointed with the serving size. It was kind of small bowl.
Comparing the height of compact camera and the size of handphone. The coconut that they use is from packet. There is no real coconut fragrant to it. There is only a few piece of grass jelly and mango in it. For me I think it is not worth my money.