I have found a new place for lunch. We have been going back there for so many times that i have lost count. Well I have been wanting to update my blog on their food but I was busy for the past few months.
John's Place is situate at Temple Street. The place is just next to Harbour View Hotel.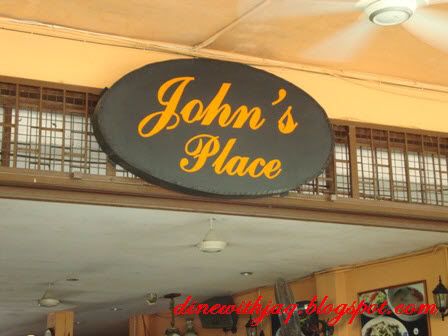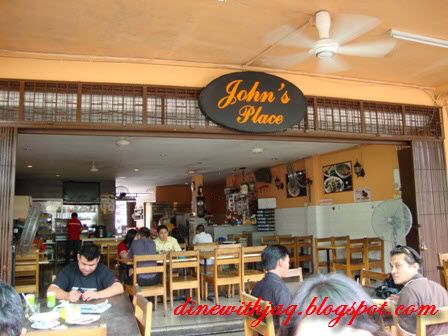 I like their Fried Chicken Rice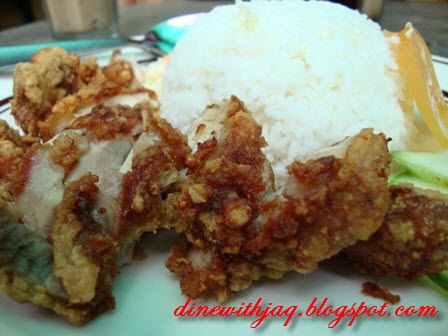 Fried Chicken Rice
Their Singapore Fried Rice is great. It was serve with Big Prawn and Fried Squid ring.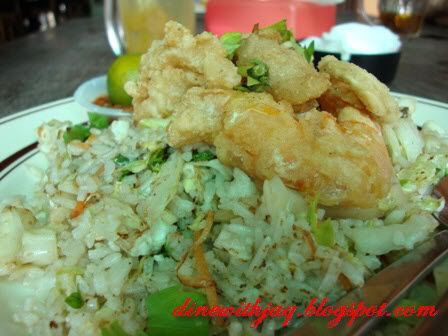 Singapore Fried Rice
Their Thai fried rice also served with big prawn and fried squid ring. This they add in pineapple into it.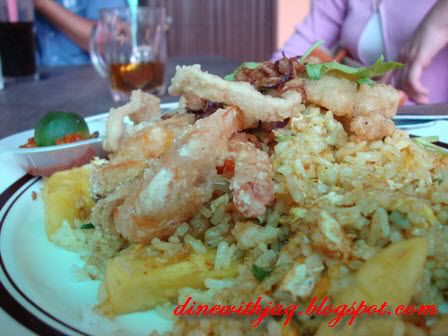 Thai Fried Rice
Baked Cheese Rice with Chicken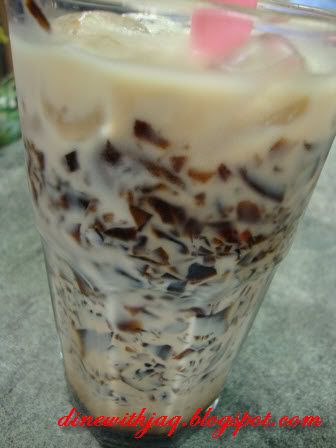 Cincau with Soya Bean Milk
Cincau with Sago ball in Sarsi
The food price here is very reasonable. Good place to hang out with friends.