Melky post on Sarawak Foodies picture of Stewed Pork Pan Mee at this shop. I was so so tempted to try it out. Before this I have heard my friends commenting that the Pan Mee at this shop is quite good. One fine Saturday morning i went there with my mom with a mission to hunt down this Pan Mee.
Kind of sad that the Stewed Pork Pan Mee is out of stock so we settle for the original Pan Mee. I tried the soup, it was tasty. Can see it was well cooked soup, the sweetness of the soup came from hour of boiling and the ingredient that they add in it. It was not those artificial seasoning kind of soup.
I ordered the beef noodles. The noodles was ok only. I think the water that use to cook the noodles was not changed that cause the noodles to be bit sticky. The beef soup was very tasty. It will be good if the noodles is cooked with cleaner water.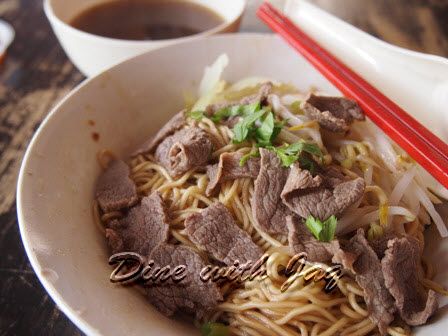 The toast is so so only.