I wanted to order breakfast meal from the western food stall but it was not open. So i ordered similary breakfast from the stall behind it.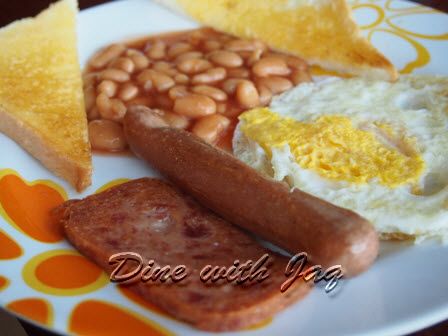 Ham and Sausage and Egg (RM3.50)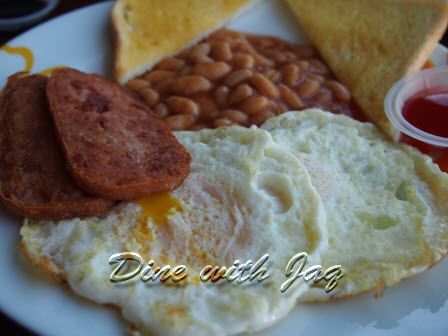 Ham and Egg (RM4.00)
Potion is kind of small so I look out for more food. Bi pao bi (Translate to english are rice wrapped rice. Why it was give a name like that is because the skin is make from rice powder and in it was glutinous rice.) This is my favorite kueh.
While eating the kueh, I saw the next table couple ordered some dimsum. and they were commenting on on the Liu Sa Bao (Which steamed bun with butter and salted egg custard in it. The custard have to be runny then it is nice.). The girl is telling the guy something like the bun custard is not runny. So i decided to order and try. Tze Chung wanted Char Siew Bao.
I went to the dimsum stall I told the owner of the stall that I want well steamed Liu Sa Bao.
See the custard, is so nice! Guess the girl took the one that is not well steamed. The Liu Sa Bao is nice.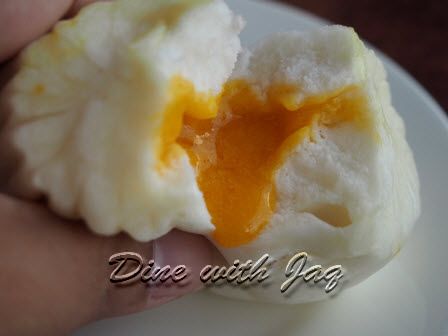 While the Cha Siew Bao is not that good. The Char Siew is a bit dry.