I have been frequenting this shop quite often. I love the tomato noodles here. The tomato noodles is serve with fried fish fillet. You can actually taste the tomato taste in the gravy and it is well balance of sweet, sour and saltiness.
Their Kolo mee is quite good too.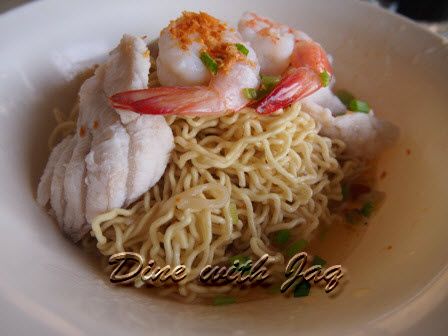 There is a new stall which selling lotsa nyonya kueh. I like the Yam Kueh. It was top with salted veggie and dried shrimp. Very good!