There is 3 stall that selling Salted Fish Bun. This craze is all because of a hong kong drama series "Gilded Chopsticks 食為奴". Yesterday evening I did not get to try the salted fish bun so i went back today. I went earlier today still there is a bit of queue at the most eye catching stall.
So this stall has very big banner showing the main actor of the movie with all the picture of emperor enjoying the bun.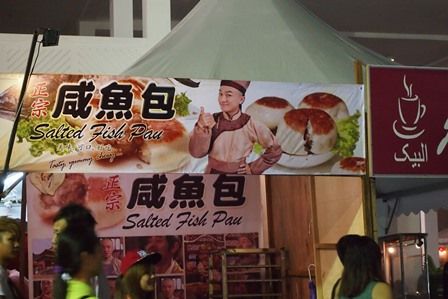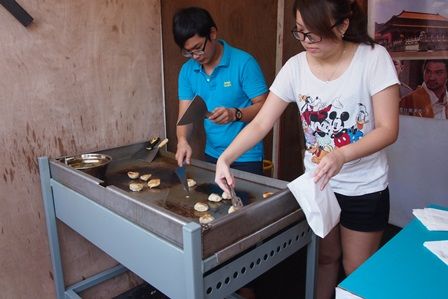 I join the crowd queuing up to buy the bun. I bought 3 packet, each packet contain 3 pieces of bun and it cost RM5 per pack. Happily got my bun after about 20 minute wait. While walking away from the stall i open up the bag and try to sniff if i can find the salted fish aroma, I can't find the aroma of the salted fish. The taste of the bun has a very mild hint of salted fish aroma.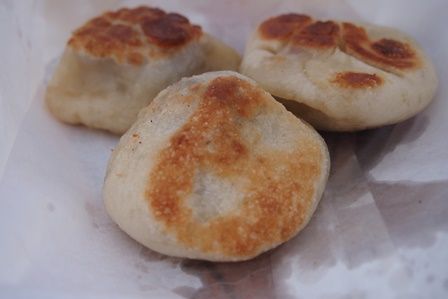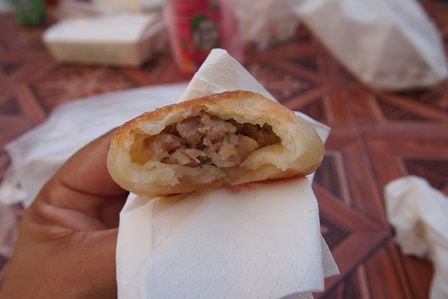 I walk pass by Kim Bay stall I saw them selling Salted Fish Bun too, I have tried their Salted Fish Bun at their outlet the other day. Their has a very strong salted fish aroma but the filling is lack of the taste of the salted fish.
While sitting down I was looking the surrounding stall and I saw another stall selling the Salted Fish Bun. This stall deco does not look impressive.
I bought 1 bun from this stall, no queue, 1 piece of bun is RM3. Is kind of expensive I thought. So I only buy 1 to try just in case it is not nice then I won't was so much. When I got my bun sniff into the paper bag, and YES! the aroma of the salted fish is so aromatic! Me, Marie and Eli shared a piece so we split the bun into 3. When I bite into it and YES! I can taste the salted fish taste in the filling! I love it!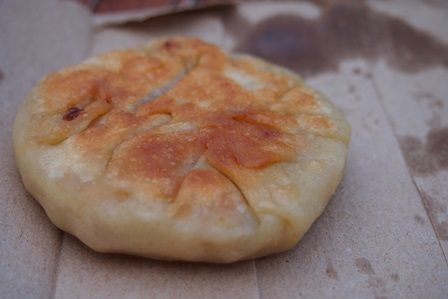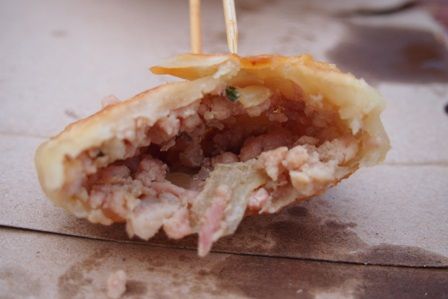 RLOL!! this is my 3rd day going to Kuching Food Festival. Now I'm thinking of what to try tomorrow. :p