A few of us was invited for the pre-opening food tasting session at Swanky Sarah. This place use to be Simplicious but the venue was taken over by Swanky Sarah. Swanky Sarah is a boutique cafe style where you can dine in and shop for accessories and clothings. They will come out with their own line of accessories and clothings. The food they serve is fusion food. A mixture of western and local taste.
Swanky Sarah is open for business.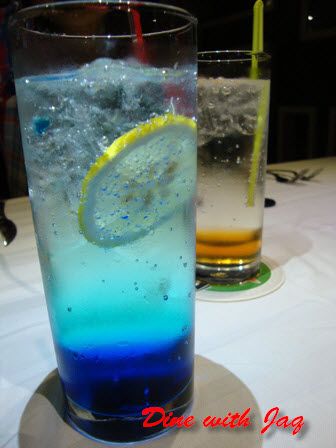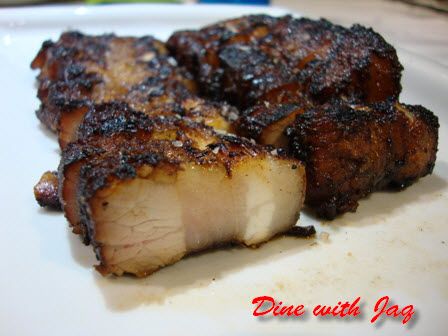 Charcoal BBQ Pork Belly (@RM10.00 per 100gm)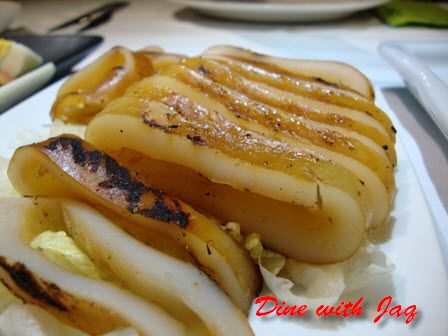 Grilled Calamari Ring with Nyonya Dip (@RM14.90)
Grilled calamari and BBQ Pork belly is served with Cencaluk (Nyonya Dip).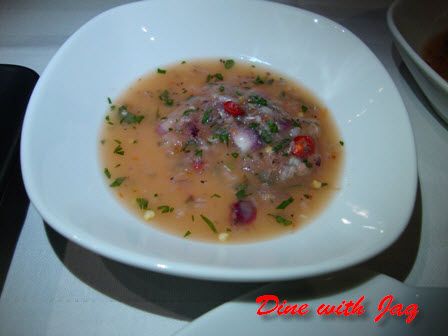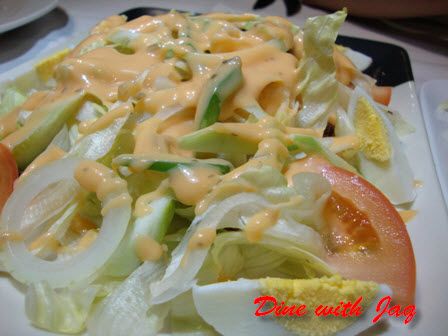 Garden Salad (@RM8.90)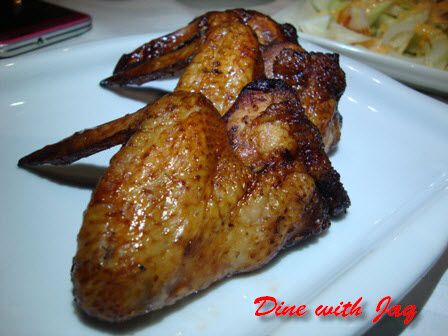 Charcoal BBQ Chicken Wing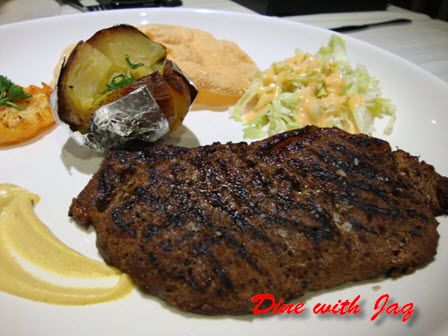 Charcoal BBQ Sirloin Beef (@RM34.90)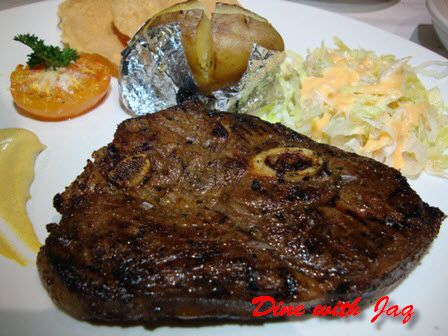 BBQ Grilled Lamb Leg (@RM39.90)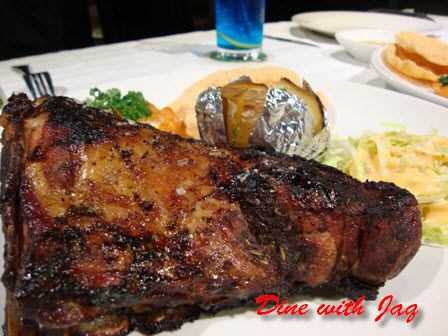 Charcoal BBQ Pork Ribs (@8.90 per 100gm)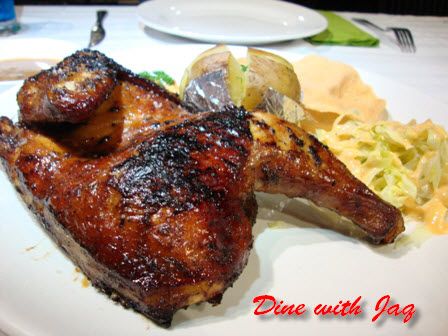 BBQ Half Quarter Chicken (@RM39.00)
All main course is serve with papadom, salad and potato of the day. Choices of sauce is black pepper, garlic and mushroom.