This place is located near to Sarawak Muzium, there use to be a play ground in between the museum and Summer house. When I was young my parents would bring me here on weekend. I would round around the playround. Nearby the play ground there is place I am not sure how to describe it, they have a few crocodile in there and some aquarium with fish in there. I am always excited to see the crocodile. I do have few old picture of the place. I need to look up for it. Every sunday there is are band playing at the pavillion near by summer house.
According to my mom this use to be a very famous dating place during their younger time. The boys will bring their girl friend here for a bowl of ABC and accompanied with rojak or belachan bee hoon. During my high school time, I will pass thru here everyday when I walk home from my school. My school is situated across the road. A lot of my schoolmate hang out at this place after our saturday school activity.
I went back there again after so long, I can't even remember when is the last time I there. This time I went there to bring a blogger from Brunei for his food hunting session. He is Cookie Monster from
http://www.thanislim.com
. I am so happy to meet a foodies from another country.
The structure of Summer House still maintain as last time. The place has changed owner but they still sell almost the same things. ABC, Belacan Bee Hoon and Rojak.

(Picture by Thanis)
Enjoy the serenity of view while enjoying my Ais Kacang.
Sitting on the old school bench.
It feels like back to high school once again.
Thanis ordered belacan bee hoon and Cendol Ais Kacang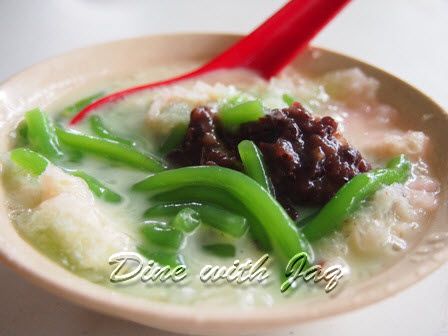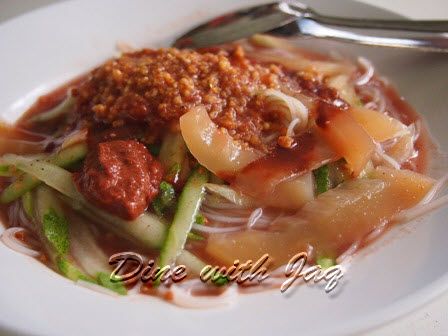 There is one things that is missing is the band. To bad there is no band playing there anymore. If there is then it was really back to the old time.
The play ground is no longer there anymore it has been converted to water fountain. I can't be running around anymore. No more see saw, no more swing, no more slide....*LOL* *as if i am still able to run around like when i am young*