Went to this new place last night with Roland, Chris and Daniel. Roland just got back from Singapore and wanted to go to some place new. We planned to go to Secret Sanctuary at Stutong Indah but cannot get to go to the pool side as there was a private function going on. So we switch to Magna Carta. Since Alex has been saying good things about it. So we give it a try.
The owner of the place was the previous owner of Magenta Restaurant. The place is very cozy and nice. The indoors decorated with Colonial Fusion decor. You can enjoy your drinks and food at outdoors patio shaded with trees over century old and also enjoying the view of famous Waterfront, Istana, Fort Margherita and the new Dewan Undangan Negeri
.
View from the patio where we sit.
Even the toilet decor was so great.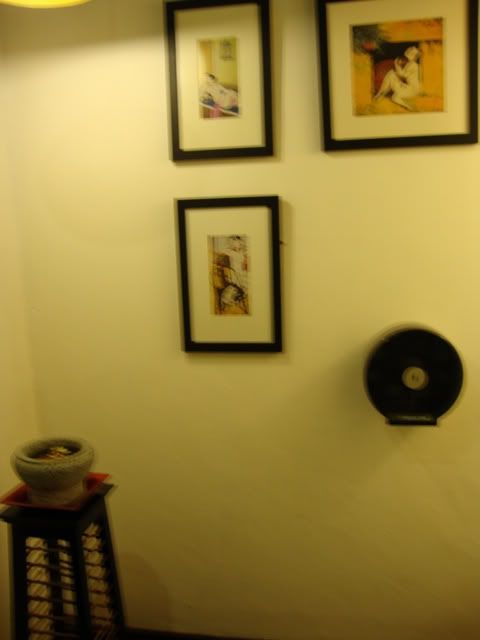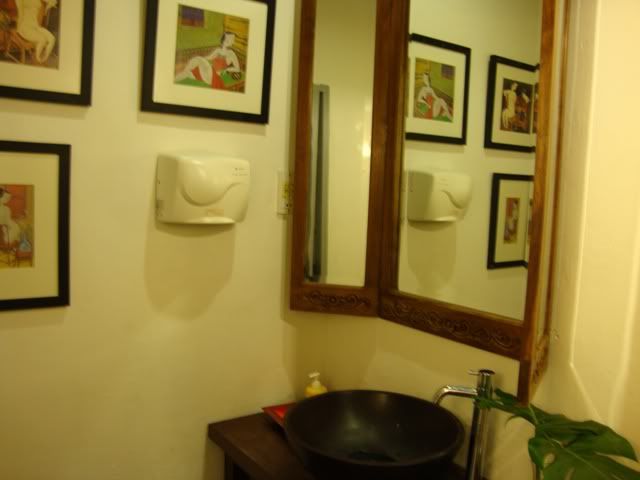 We ordered Kueh Pai Tee. Half dozen for RM 10. The Kueh Pai Tee was nice. It was a pastries that look like a top hat and stuffed with veggie and mushroom.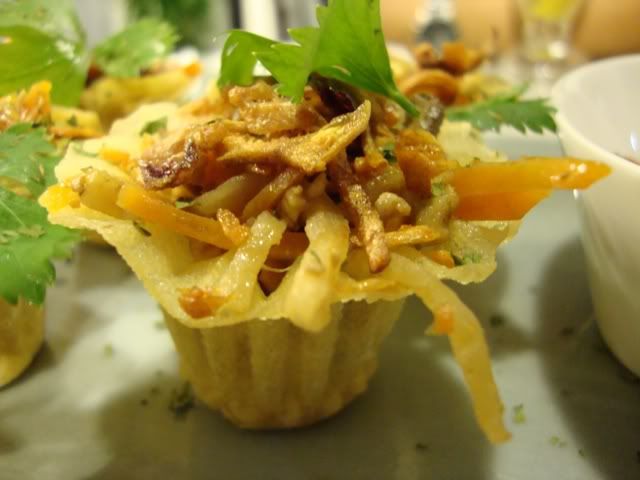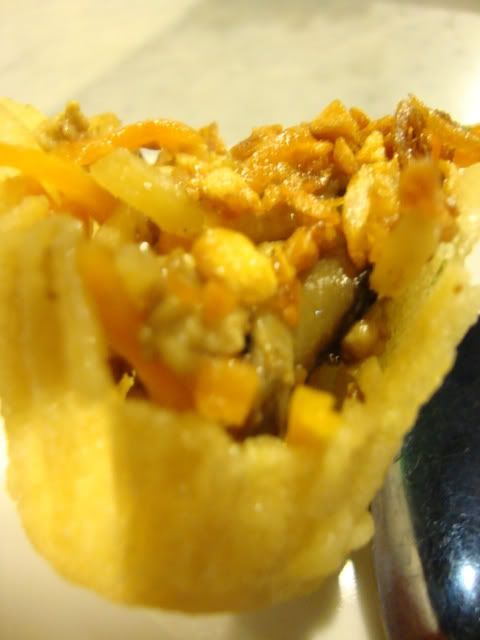 Kueh Pai Tee
It was serve with chili sauce. I like the chili sauce. Very nice Thumbs up.
I have ordered Iced Coffee. When they serve me with the coffee I thought Roland has ordered Iced Tea. The smell and taste of the coffee is very good only things is that is that the color of the coffee is kind of light. The coffee cost RM7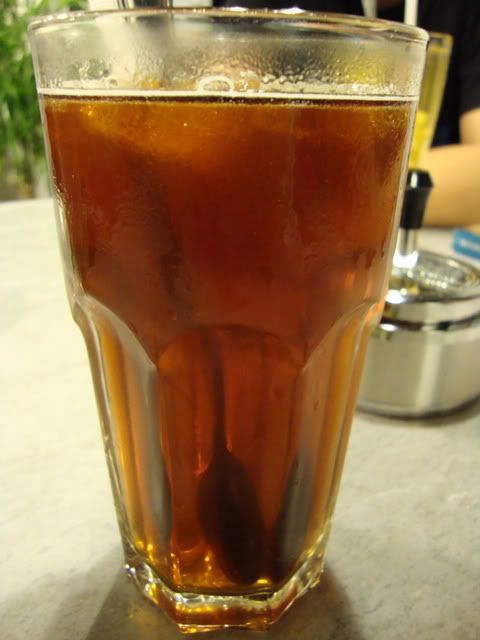 Ice Coffee
Chris ordered Chocolate Mint Smoothies. Chris said that it was not so nice too.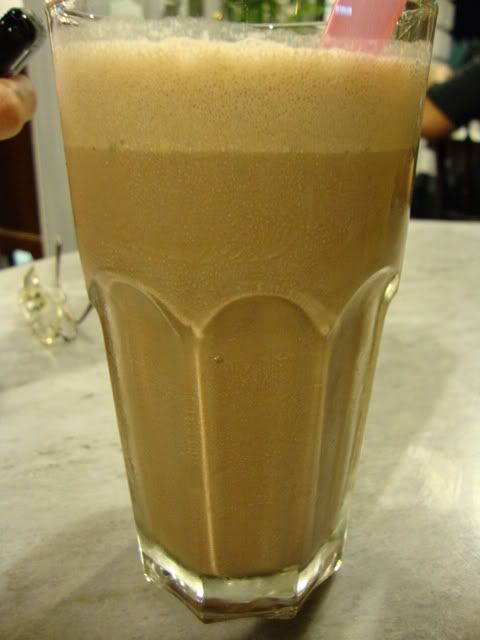 Chocolate Mint Smoothies
Roland ordered Banana Milk Smoothies. Roland said the it was not so nice.
Banana Milk Smoothies
Eric Sim and his friend join later. Eric ordered Iced Coffee. He was surprise to see the coffee too. He said that it was not to his taste. His friend ordered Ice Lemon Tea. He was dissapointed with it too.
Ice Lemon Tea
Overall I kind of dissapointed with the drinks they serve. I will try to go back to try out the other food. Hopefully they will try to improve on the drinks.