Last sunday, Chris called me ask me if I wan to go to Merdeka Plaza. As he needs to get present for his buddy.
After we bought the present we went to have a coffee at the new place call Boardriders.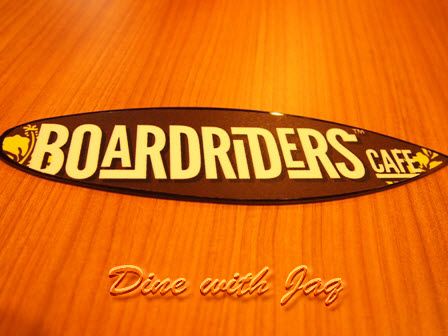 "Boardriders Café is a fusion of the Hawaiian Islands' thrills and culture with a touch of Japanese elements. You will witness, from the food to the ambience, the harmony of these two worlds together. Boardriders Café is dedicated to the boardriding culture. Their devotion, to the boardriding lifestyle, can be seen in their café's interiors, workshop events and boardriding enthusiasts meet-up that will be held in the café. Boardriders Café is a gift of inspiration, comfort and a much needed time-out to all those who enter their doors."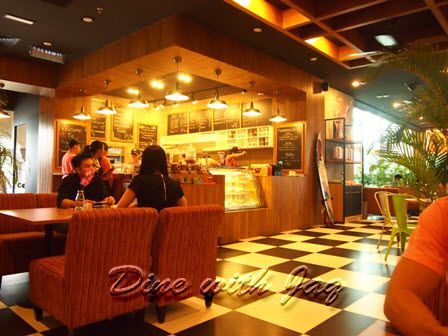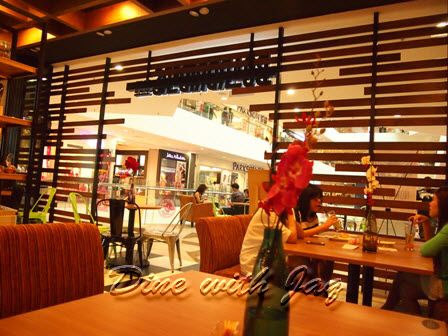 I ordered Almond Cafe Latte and Chris ordered their Green Tea Latte. Since it was a promotion period they have buy two get one free. So we decided to add in Smoked Duck Sandwich.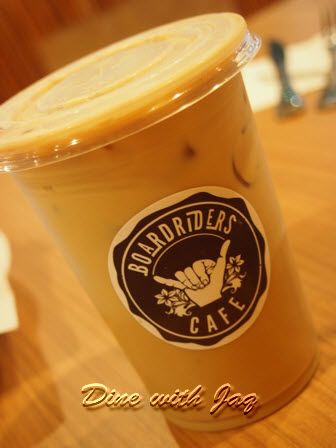 Almond Cafe Latte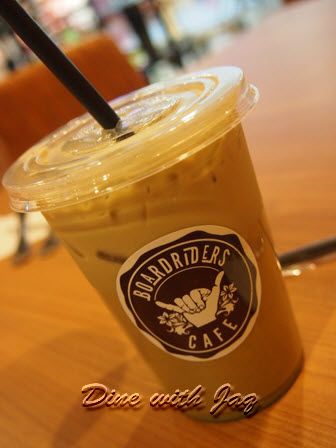 Green Tea Latte
Chris said the Green Tea Latte trying to look like Cafe latte! RLOL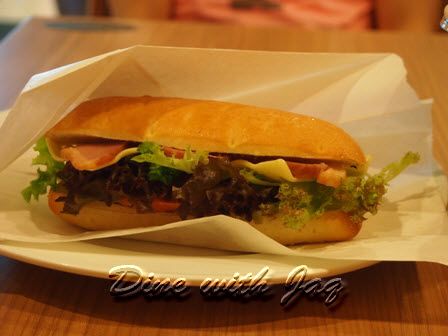 Smoked Duck Sandwich.
Chris comment on the sandwich "The sandwich is good but the chips is great".
I love this place! It is a nice place to hang out with friends over coffee and sandwiches.