The King's Arm was a great place to hang out with great music. They have just appointed a new chef. Best of all is that their kitchen close at 1am! When you party at King's Arm you don't have to worry that you need to leave the place in the midst of hyper partying. As there is always be food there to filled up your tummy. Good News is that King's Arm has just got them self a new chef, Mohd Ehsan.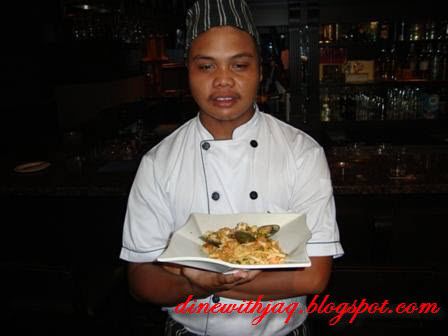 The party start off with some finger food.
Potato Wedges @ RM 8.00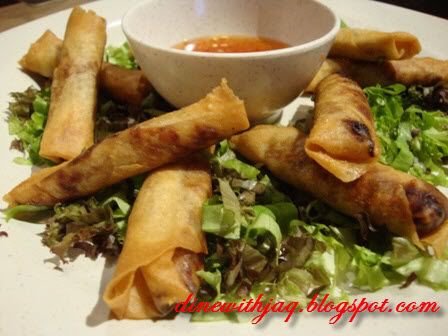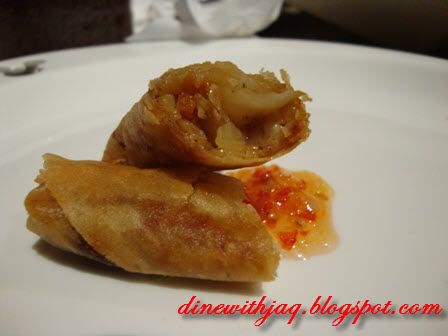 Spring Roll with Thai Chili Sauce @ RM 8.00
The selection of Main Course.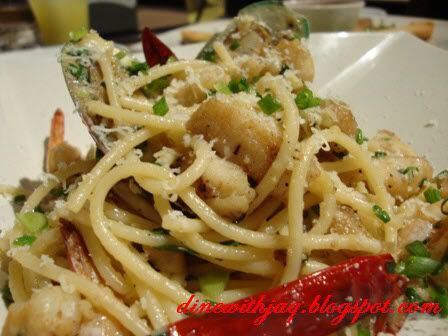 Seafood Spaghetti Aglio Olio RM 20.00
Carbonara Fettuccine @ RM 18.00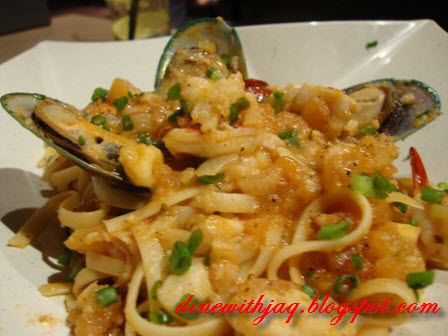 Marinara Linguine @ RM 20.00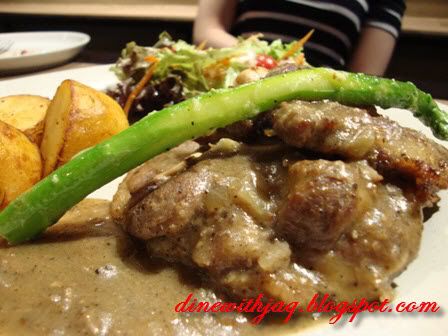 Lamb Chop @ RM 16.00
My favorites!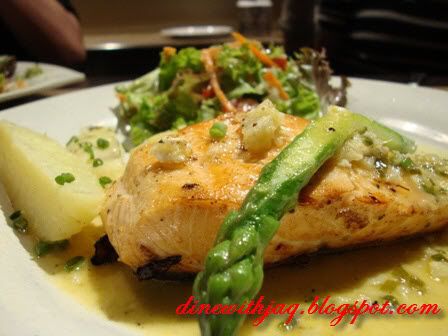 Salmon Steak @ RM 22.00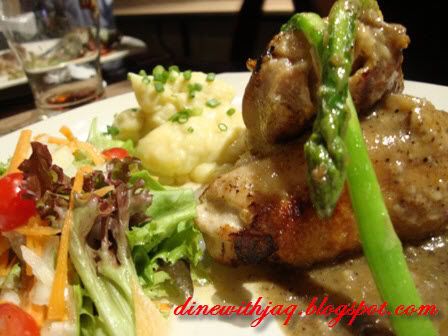 Chicken Roll @ RM 16.00
Lastly is their dessert! It was so yummy, to bad that they are not serving the dessert for the time being. Hope they would in future!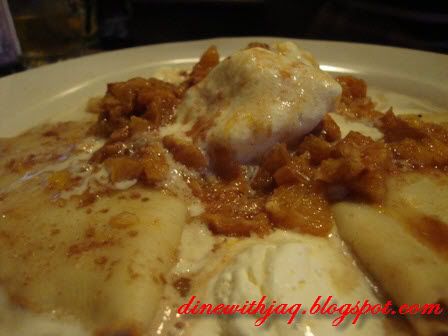 Crepe with Orange Cinnamon sauce top with Vanilla Ice Cream.
After we stuff our self with all the good food, the party goes on with
YienYien
,
Eve
, Lao Mao, and Marissa!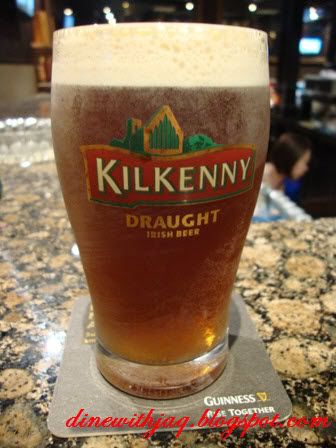 My Kilkenny!!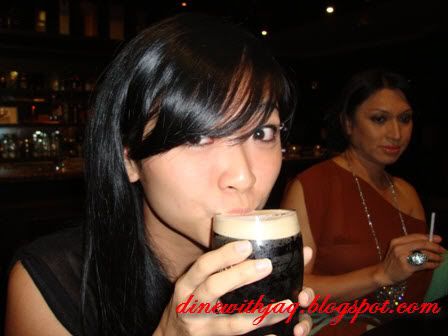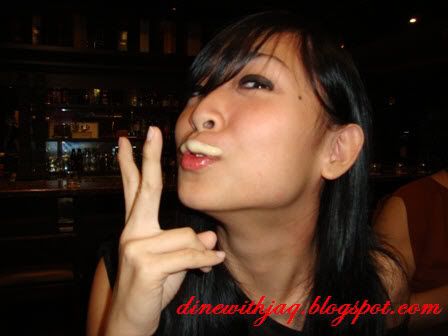 Planning to go back to King's Arm for the great food and party again!
For more information and booking please contact Dic @ 014-3977153