When Sin posted in Sarawak Foodies group about this shop, it has gotten me curious. I went there on a Sunday afternoon after my breakfast at Kim Joo Cafe and I ordered a cup of Cappuccino. The owner of the shop told me that all their coffee bean are locally planted and they roast the coffee bean them self.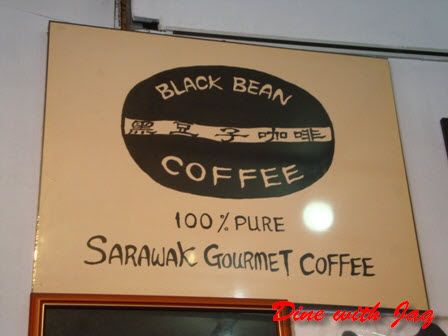 One of the many type of coffee they roast.
The coffee is comparable to Starbuck! The aroma of the coffee is so great. Coffee love try it and let me know what do you think of it. Our very own Sarawak Gourmet Coffee. They also sell the coffee bean there.