My usual Friday night with my group of friend. We wanted to go to Big Nose at Jalan Song but it was not open that night so we switch to Peach Garden Cafe nearby.
I reach there late, my friend has ordered fried pork and chicken wing.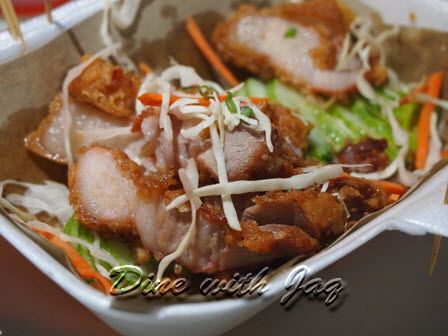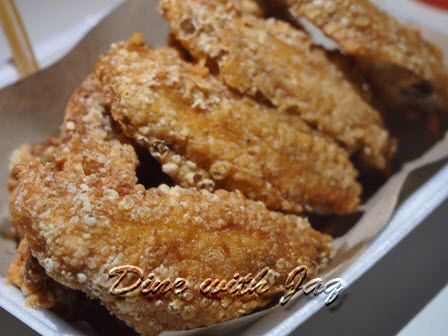 The fried pork belly is ok but a bit to salty for my liking. Chicken wing was so so only. I was craving for some Fruit Rojak. Malaysian style fruit salad. This stall is located at the road side of the coffee shop. The owner is selling fresh fruit. The rojak is surprisingly really good! Worth trying.