Me and my friend went to howdy grill two thursday ago. We decide to go out on thursday night a day earlier then our usual friday night outing.
We ordered BBQ ribs in XXL size. Each BBQ ribs is serve with Howdy's fries. Which is good.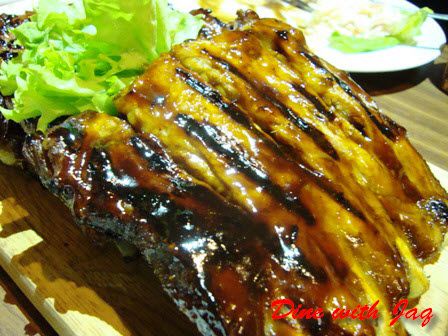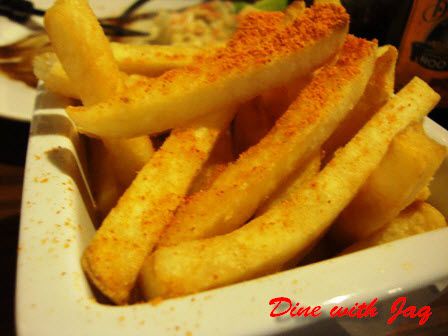 Bong, Dennis and Marie ordered their pork chop.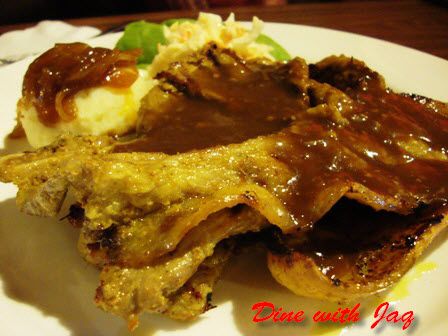 Li Kim ordered the pork sausages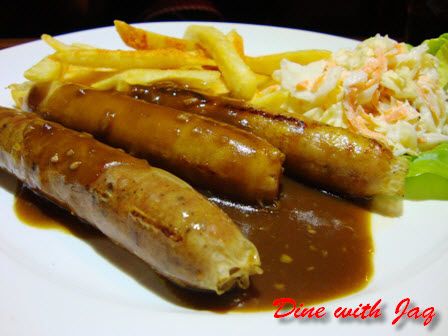 I reach the place kind of late. I told them I will only order some salad to go with the Pork Ribs.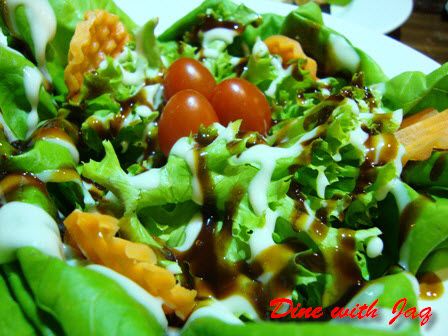 Green Salad (*Super Delicious*)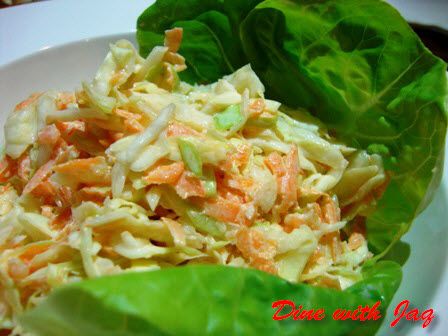 Coleslaw (*Not bad*)
I was shocked when they start to serve other fingers food. Only to find out that my colleague has ordered few other finger food.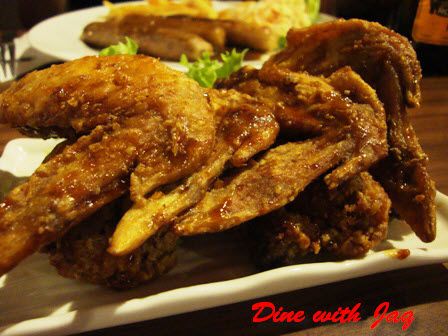 Chicken Wing
Squid Ring.
We are so stuff after the meal. Few days later, we went back there again for another round of ribs. This time we only ordered ribs thats all. We ordered XXXL size.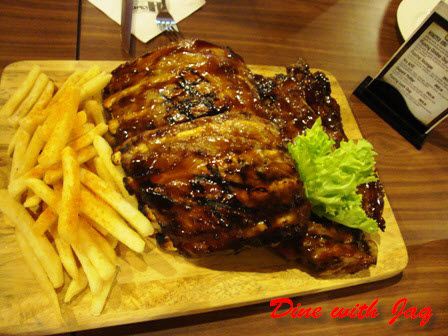 After that meal we promise ourself to give ourself a break. No more ribs for the next few weeks but then last nite we decided to go back there again. This time we might ordere monster size!