After seeing Melky posted a picture of a bread in Sarawak Foodies group in FB, I was tempted to go and check out this place. That is all for the love for bread and pastries. Last Friday I decided to go to check out the place with Chris. Chris know where the place is located. It is kind of hidden.
If you know where Sarawak Securities Building is then it will be easier. After Sarawak Securities building there is a row of shop where there is one travel agency. After that shop there is a turning next to it. If you drive in straight to the end of the road you will see the shop.
I got Meat Floss Puff. Is a small puff pastry ball with Lotus seed paste and meat floss in it. I think this is pork floss. I forgot to ask the owner. I love this as it was well balance of sweet and saltiness. I don't usually like the lotus paste as it is normally very sweet. I guess just because there is meat floss in there which make it well balance. The meat floss is salty.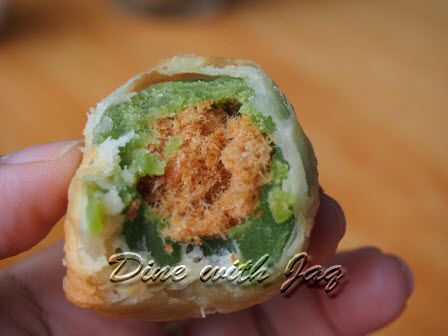 I also bought the bread that was shown by Melky in FB. It is Cheese bread with Ham and Chicken Ham in it. I like this too. Even though the bread is kind of thick but you can still taste the cheese and the ham in it. The cheese and ham is still moist. I thought it would be dry but it was not.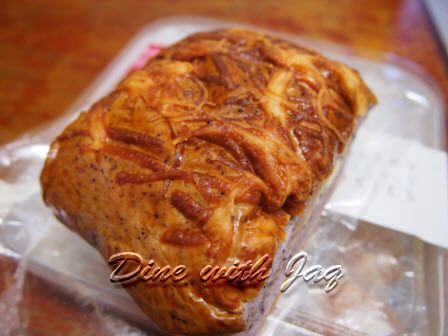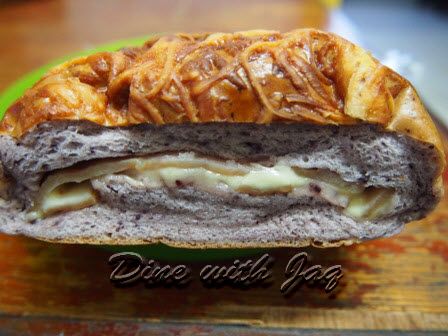 Then I saw Walnut and Raisin bread, I am kind of reluctant to buy. As normally raisin bread will be sweet. Which I don't really fancy but Chris told me that the bread is nice and not too sweet. So I decided to give it a try. Indeed it was not too sweet.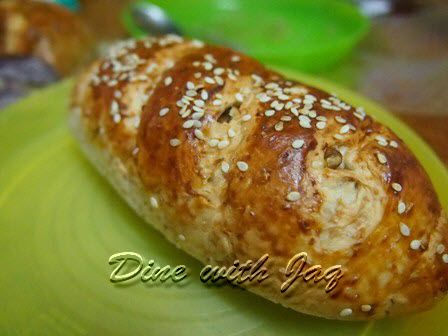 There is a lot more type of pastries and bread that I would like to try. All of them are freshly backed and hand made. I will be back for more goodies at this shop.