Me, Rose and Yien was invited for the Pullman GM Cocktail Reception last monday. 3 yrs ago we bid farewell to Mr. Fabrice Mini and welcomed Mr Eric Tan. This time we bid farewell to Mr. Eric Tan who is moving to KL. Is kind of sad to bid farewell to someone. It has been a great 3 yrs of having Eric in kuching.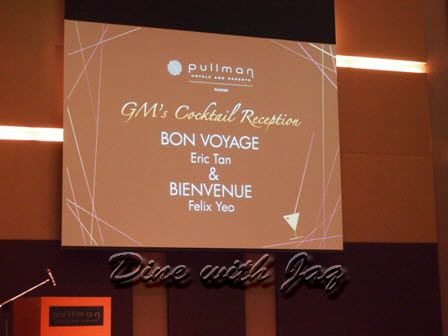 All the best on your future undertaking Eric and take care. Hope to see you soon be it in Kuching or in KL or anywhere else in this world.
We welcome Mr. Felix Yeo to Kuching. He will be taking over Eric's position. We are waiting for more good things from you for Pullman, Kuching.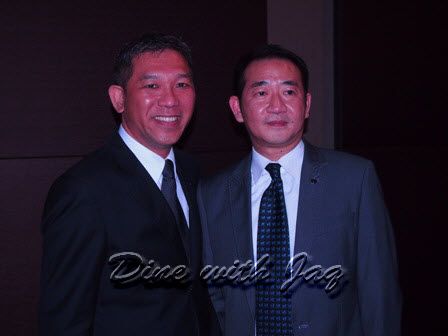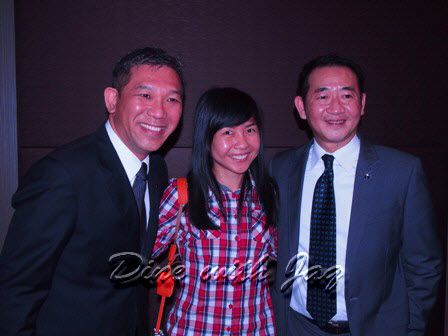 The cocktail reception this time is held at the Colosseum, a spacious and nice ambience hall.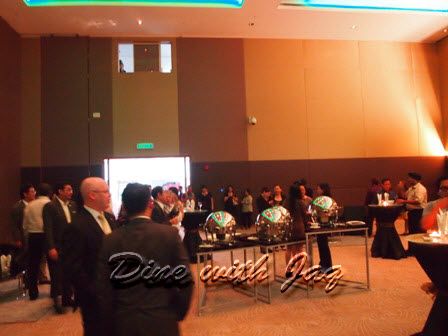 Free flow of wines and beer.
And also finger food and dessert.....*to busy drinking did not take much picture of the food...RLOL*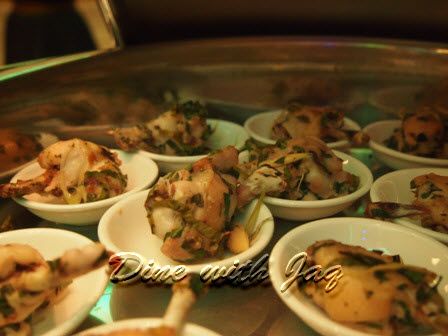 I miss Pullman dessert. Am I right Yien and Rose?