If you plan to have a family gathering this Christmas Eve and wanted to avoid the jam packed city centre, BCCK is a great place to be. Avoid all the traffic jam and the hustling around city centre. Gather your family and friends at The Raintree Restaurant and enjoy their Christmas Eve 5-Course Set Dinner for just RM125++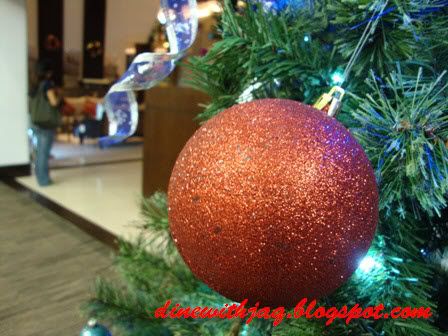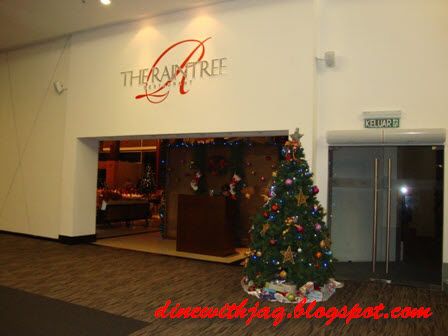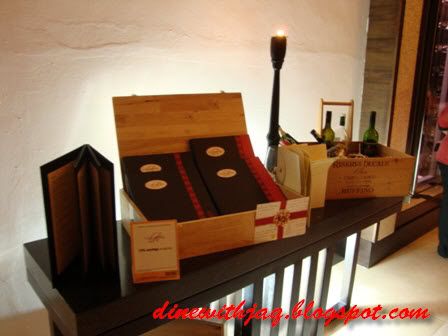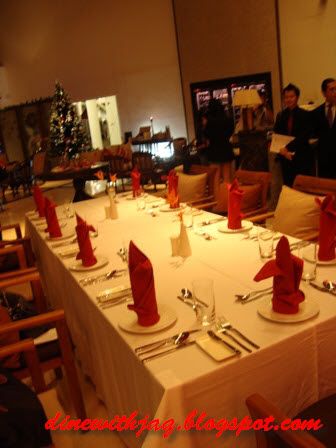 The Raintree Restaurant at the Borneo Convention Centre Kuching offers global cuisine prepared in French Classic Cooking style using Japanese Presentation Sills and is headed by Chef de Cuisine, Virginia Kedit.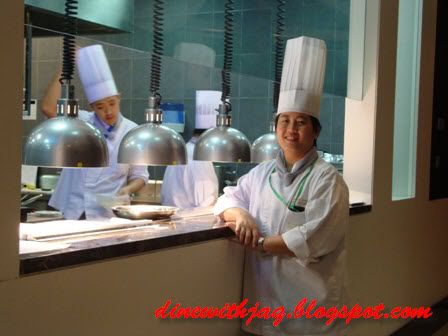 Start of with the appetizers, Blinis Tower of Lobster Medallion, Smoked Salmon and Crème Fraiche, paired with Warm Ravioli of Duck Confit and Pumpin Puree.
For the second course you will be serve with Cream of Cauliflower with Colourful Peppers and Crouton.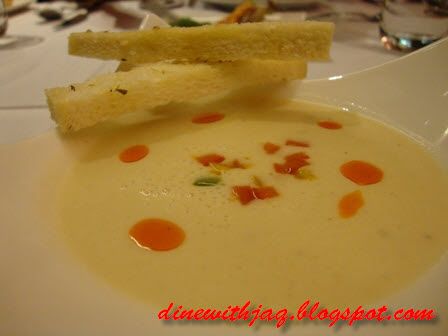 The third course will be palate refresher. I so love this refresher, it has that gingery flavour with that extra tangy bang. Well is like ginger ale with lime.
For main course you can either choose Slow baked Turkey Roulade with Wild Mushroom and Truffle Oil, served with Sauteed Brussel Sprouts, Caramalizrd Chestnut and Cranberry Sauce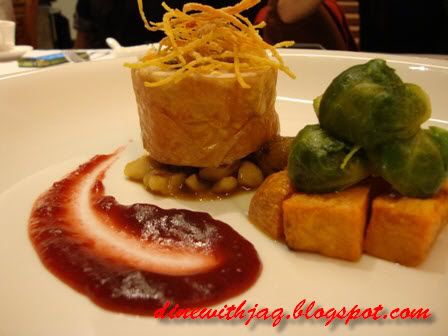 or Slow Grilled Marinated Sirloin on Spicy Potato, wilted Spinach with Blue Cheese, Buttered carrot, Brussel Sprout and Beef Jus. I also love this dish. The beef is so tender and juicy.
Lastly how can a Christmas does not have Christmas pudding. For dessert you will be served with Christmas Pudding with Raspberry White Chocolate Parfait.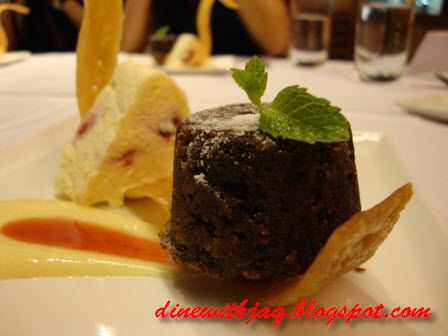 End your heavenly delicious dinner with a cup of coffee.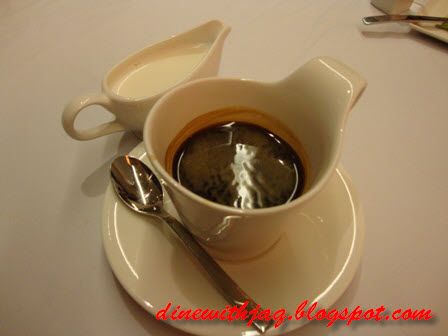 For reservation of enquiries, call The Raintree Restaurant at 082-392988, between 11.00am to 10.00pm daily.