My second part of Kuching Festival Food Fair. There is not much of food I tried out after the first part.
YienYien introduce me to this soupy meat ball and I got hooked to it. The stall owner said they import the meatball from singapore. When I told my friend from singapore about this meat ball, he said he has never heard of it before.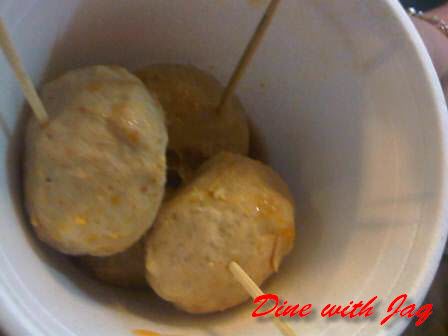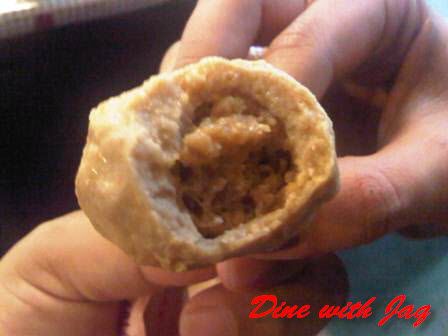 Soupy Meat Ball (Love it)
The rice was put into the pitcher plant and been steamed. The rice has a nice fragrant to it.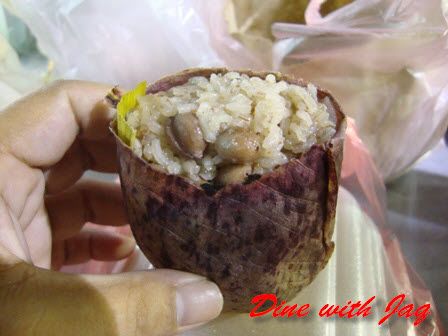 Steamed rice in pitcher plant. (Nice)
This fried oyster is a bit to oily for my liking. I wish it will not be so oily.
Fried Oyster (So So only.)
From Yakitori stall, I got my fav quail egg from this stall. I guess this is the type of food that I can have once a year only as the cholestrol is too high. Guess the bad food is always good!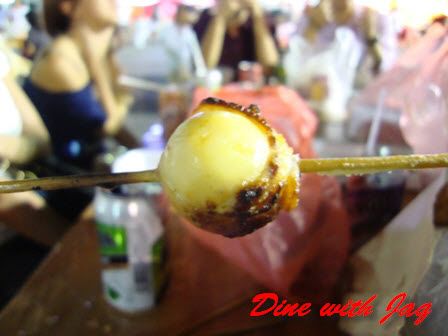 Quail Egg with Bacon (Sinfully Delicious)
Curry Fish ball (Nyum Nyum)
My friend has been raving about the Bacon Burger from German recipe, so I bought one to try. It was pork burger with few stripes of streaky bacon. Wish the patties will be juicier and the bacon is crunchier.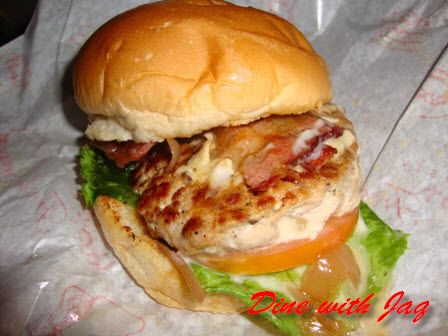 Bacon Burger (So so only)