Early of this year, I went to KL with my family for a lil CNY shopping. My mom and brother are the fussy eater. Finding good food for them is quite hard, although they seldom complain but you can tell from their facial expression if they like it or not. They do not like to waste food they will just eat it and never never go back to that place again.
So which searching for a place to eat our lunch we bump into a new restaurant which I have never seen before. My mom is a teochew and my grandparents are in food biz during the olden days. So my mom expectation for the teochew food is very high. So i asked her if she want try this shop, she said ok.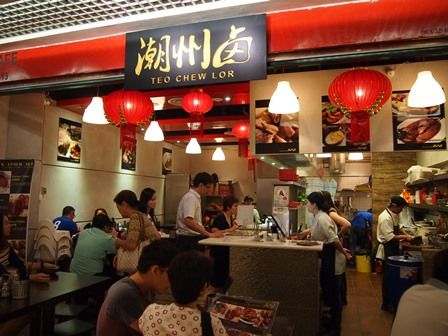 So we went in and ordered a few dishes to try.
We ordered the Yam Rice, It was really tasty, it was not very salty enough to give a lil flavor.
Next was Organ Soup, soup was very flavour full. My mom said the taste of the soup is very clear but the flavour is there. I guess she mean it was not like heavy broth, they boil all the intestine and other condiment the right amount of time to give it a hint of taste to everything. The taste salted veg actually help to make the soup to be very appetizing. RLOL! been the tam chiak gui, me and brother finish up the soup before my mom could try. So another portion it is for us.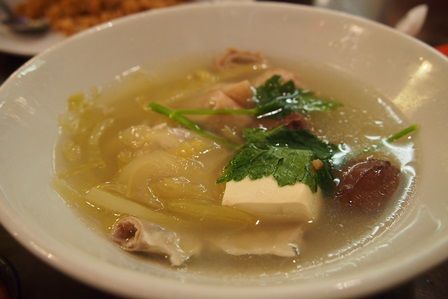 Stew duck or Pak Lor duck was ok. RLOL! I love my mom's pak lo duck better but their stew duck is way better then the others.
After that we had the mix platter, which consist of pig ear, pig skin, some intestine and others. It was so good, that my mom and brother keep on mentioning that "Wah very delicious, very delicious".
Last but not least, the best of all other above is that the big intestine. We finish the first plate and we order another plate! Actually me and my brother wanted to order third serving, to bad we are to full to eat anymore.
My mom said that was the best meal she ever had that trip. She said next time must go back and eat at that place again.