There is this stall behind the coffee shop sell very nice vegetarian food. I have been to this shop a few times without my camera. So last Tuesday I went there with Chris.
I ordered Mushroom Curry Rice. I love it.....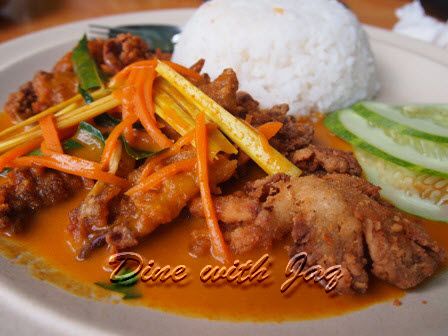 Chris ordred Bittergourd Fried Kueh Tiao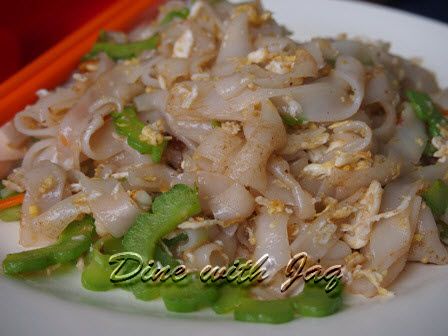 Tze Chung ordered Ang Cao Mee Sua. The soup is really rich and tasty. Full of Ang Chao Rice wine flavour. Too bad the taukeinio who sell this does not make it everyday. So if you want to try check out with the taukeinio first.