I had long hour lunch break on Friday. So i decided to ask my friend out for lunch last Friday. We went to The menu at Jalan Keretapi. One of the owner was actually a friend of ours.
I ordered Fried Emperor Noodles with Mushroom. Noodles was delicious. When they serve me the noodles i can actually smell the dried mushroom fragrant.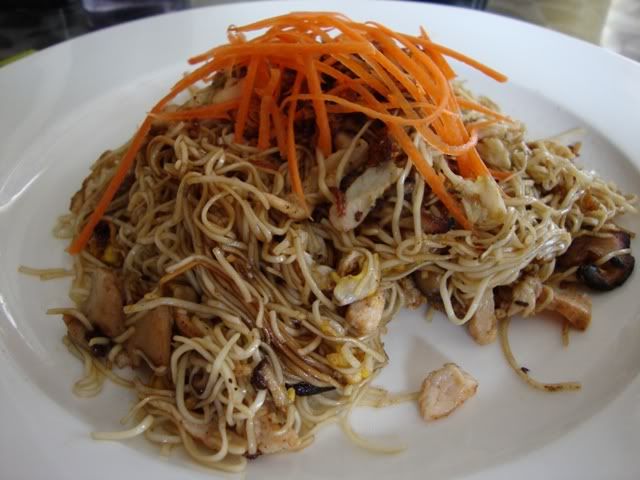 For my friend she has ordered Tepanyaki Chicken. It is a grilled chicken serve with Tepanyaki Sauce.. The sauce and chicken was nice. The dish actually served with green lettuce and mashed potato. The mashed potato has not taste at all.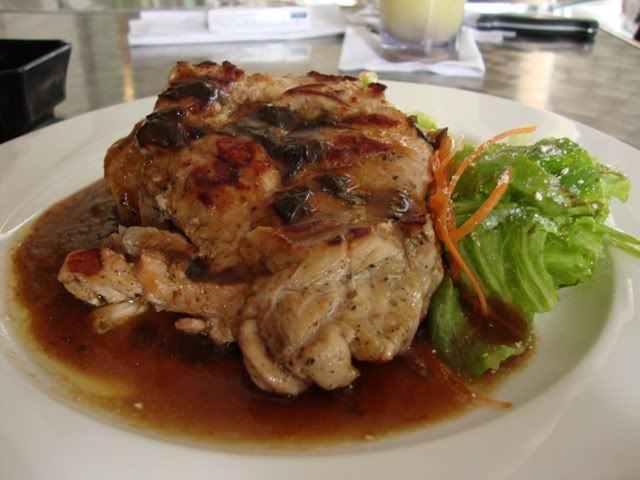 My another friend ordered Spaghetti in white sauce. Turn out the the sauce is to watery and the sauce is not creamy nor cheesy. Not recommended