I was invited to the GM's Cocktail Reception on the 5th January 2010. This reception is to introduce their new GM Mr Eric Tan and also to bid farewell to Mr. Fabrice Mini. Mr. Fabrice is going to move back to Bali for good. Wish well and good luck in future.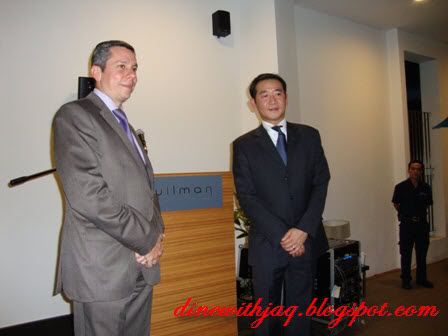 From left : Mr. Fabrice Mini & Eric Tan
We are serve with Wines, beer and lotsa finger food by their Executive chef, Mr.Jimo.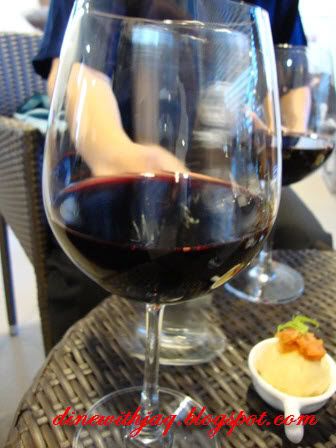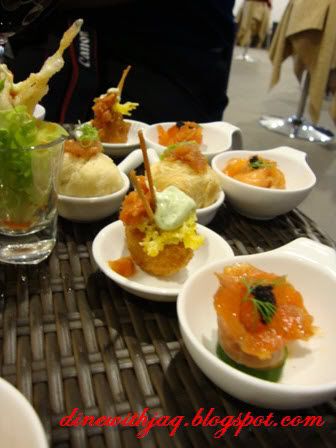 It consist of capsicum and aubergine topped with mustard. I don't really fancy this as i dun like capsicum but
Yien
love it very very much.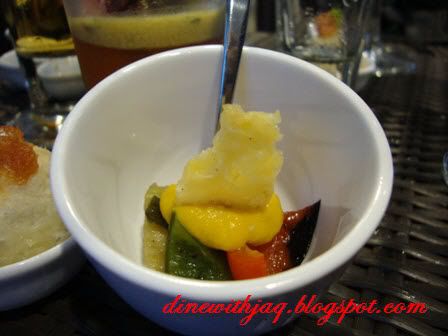 Grilled Veg with Mustard
Feel so exclusive when putting it into my mouth.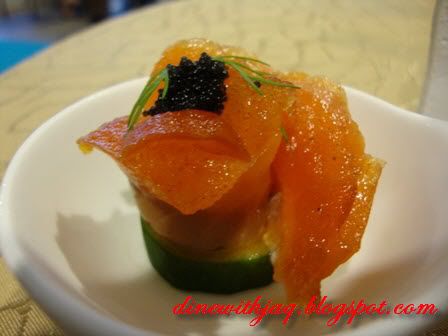 Salmon sashimi with caviar
Well i don't quite like this, is medium raw beef serve with tomato juice ice shaving (it taste like ice shaving but it was not).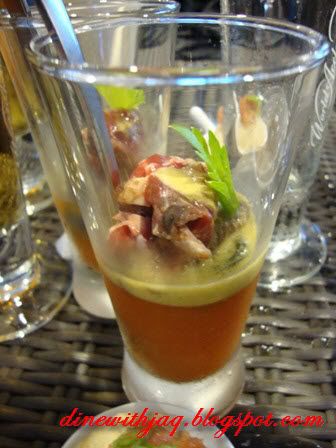 Medium raw beef with tomato jelly
Onion puff was the favorites of all of us. It was so yummy! The looks is so simple that you don't even think it will taste so good.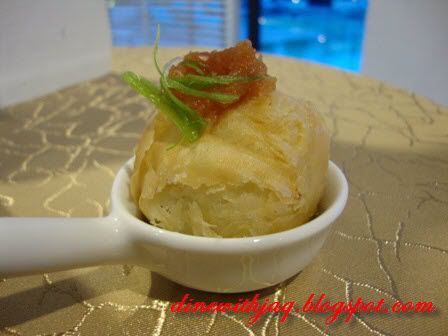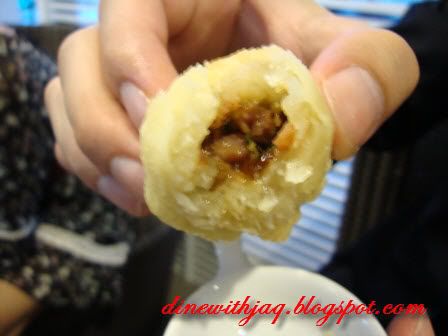 Onion Puff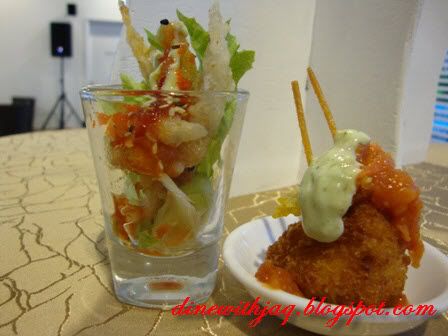 Fish fillet with wasabi sauce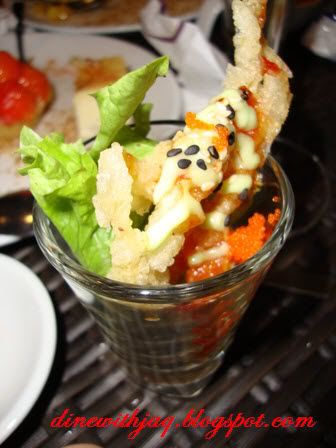 Fried 'Ikan Bilis' with wasabi and sweet and sour sauce
Here come the dessert time. YUMMY!!!!! We have a competition see who can stuff the cheese cakes into mouth at once. RLOL!
YienYien
I will practice that again. Then we try to compete one more time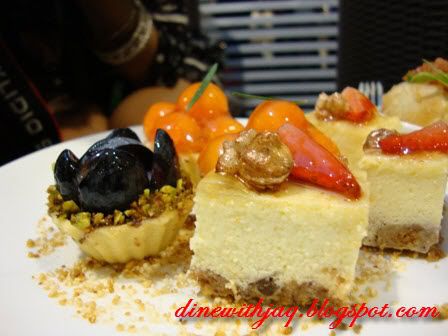 Cheese Cakes and Fruit tarts
Grape tart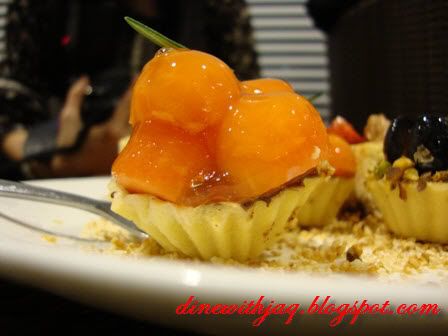 Papaya tart
Pineapple tart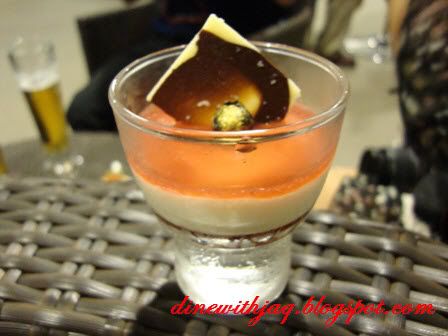 Strawberry Pudding in shooter glass
It was a great cocktail reception. Thanks Pullman for the invitation. Last but not least all the best to Mr Fabrice. While we are excitedly waiting to see more good things to come under from Pullman when Mr Eric take over.