Thanks to my tham ciak group for bringing me to this coffee shop.
Nice mee sua. You can taste and smell the fragrance of the foochow red wine.
Mee Sua @ RM5.50 (Delicious)
I find that the laksa at this shop is way better then Foody Goody cafe. It is also cheaper then the overpriced Foody Goody Cafe. The prawn is fresh. Give it a try and let me know if you guys love it.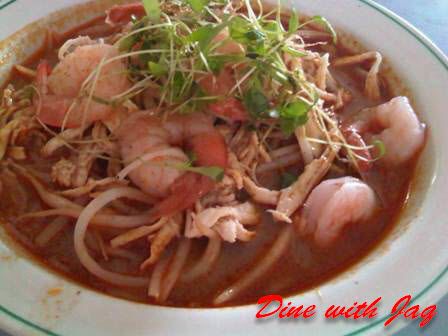 Sarawak Laksa @ RM4.00 (Love It!!!)