Yes is Cat's Pyjamas Burger again. I have been going back there quite often to kill the crave for their burger and mushroom.
Went there with Daniel and Wendy on tuesday, Daniel ordered the Giant Burger while Wendy settle for just Beef Burger with Cheese and pineapple. I just settled with my Mushroom as I had taken my dinner earlier on.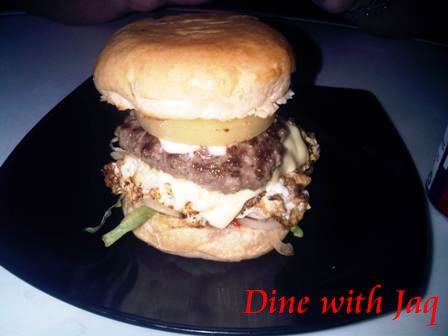 The Giant burger is almost the same height as the canned drinks.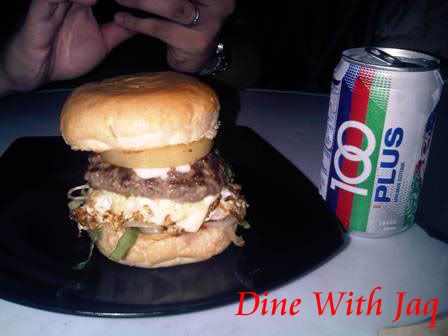 The Giant burger has 2 beef patties, egg, cheese, pineapple and lettuces. Should I go back one of this day to nom nom this burger?