Hong Kong trip 2nd day we go around Chong Wan or Chung Wan (中環) or Central in English. According to Wikipedia, Central was of the district in Victoria City. Quoted from Wikipedia "
The English name Central became prevalent after the Island Line of the MTR metro system was built in early 1980s, and the connected stations of Pedder and Chater renamed as Central. On some older maps, it and the area to its west are named Kwan Tai Lo (羣帶路) below Victoria Peak. It formed a channel, Chung Mun (中門), with Tsim Sha Tsui, on the sea route along the coast of southern China. The eastern part of Central District has been known as Admiralty since the completion of Admiralty Station in the early 1980s.
".
As the central business district of Hong Kong, many multinational financial services corporations have their headquarters in the area. Consulates general and consulates of many countries are also located in this area, as is Government Hill, the site of the government headquarters. The area, with its proximity to Victoria Harbour, has served as the centre of trade and financial activities from the earliest days of the British colonial era in 1841, and continues to flourish and serve as the administrative capital after the transfer of sovereignty to China in 1997.
First stop is Wong Tai Sin, from all the HK drama I watch whenever they go to temple it will be this temple or whenever they give some one talisman it will be from this temple.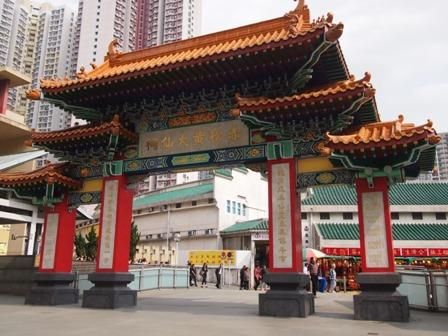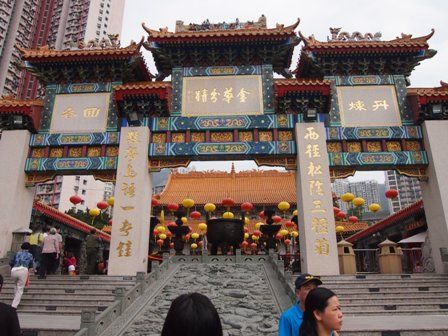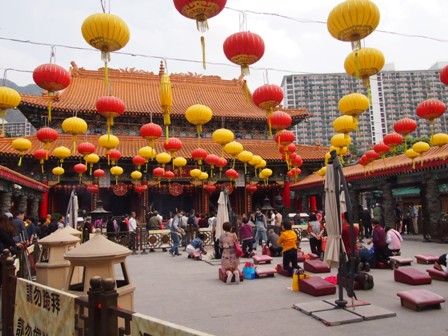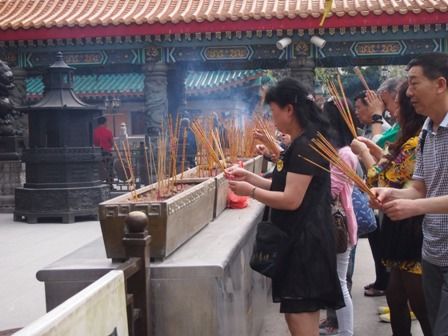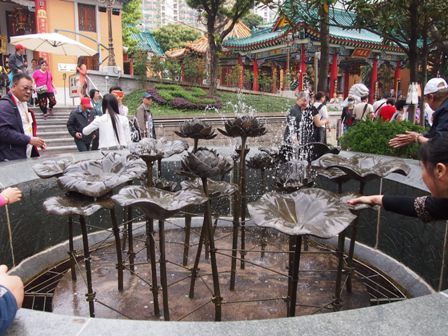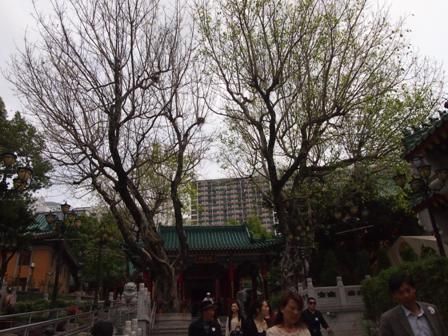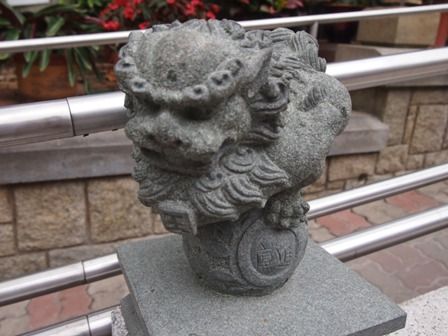 This is the deity (
月下老人)
that all the youngster will pray to when they want to find a life partner. RLOL! I don't want to miss my chance to pray for a great life partner.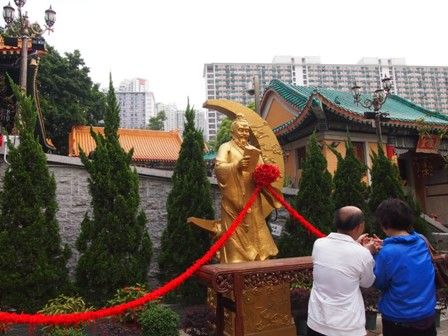 The ritual of the prayer is that we need to follow the steps as the below picture. It is all in chinese and i don't understand a single word there. Luckily I got my friend with me who help me. We need to tie the red rope to the rope that connect the ribbon of the couple.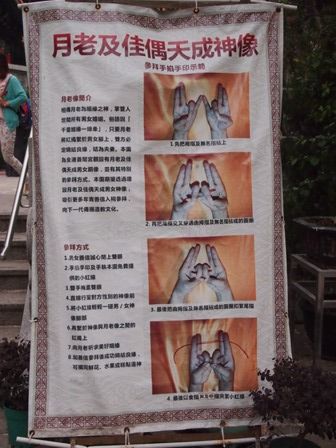 Hope I will meet the man of my dream.
RLOL