My friend brought me to this place call Barong Tinuk last week. This restaurant serve all kinds of local delicacies.
My friend ordered Linut for us. Linut is a kind of starch that make from
Sago
. It looks like glue to me. You have to eat this with the sauce that contain belacan (prawn paste), garlic, onion and chillies as the main ingredient.
Linut
Belacan Sauce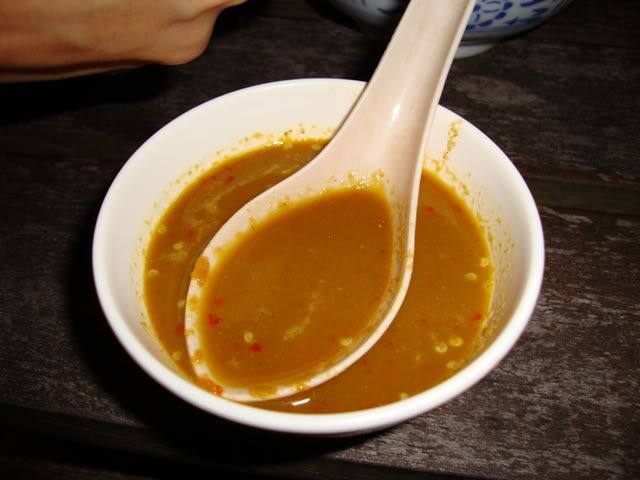 She also recommended we to have BBQ chicken wing. Indeed the chicken wings was good.