Went to Bombay Masala at Jln Rubber on monday with my friends. We are suppose to go to Akhmar Curry House but they were closed. Then we switch to Bombay Masala.
I have ordered Roti Naan Cheese.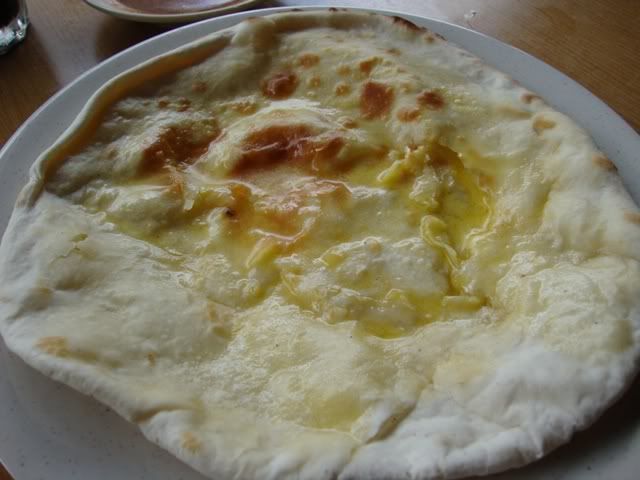 I like it. In the bread contain cheese and on the outer part there are melted butter. Which make the bread taste even better. Can just ate like this.
But i dun quite like the curry gravy.