I have 2 hours lunch break yesterday as usual cause it was Friday. I could not decide where to eat so I called up Adrienne to ask her out for lunch. We went to The Spring, we could not decide what to eat too. I suggested to have Silhouette Pizza. I miss their pizza very much.
We wanted to order Turkey Ham and Mushroom but it was out of stock so we settle for Pepperoni Pizza. One piece of pizza is RM12.00 which is enough for 2 person. We top up another RM1.50 for extra cheese. Silhouette Pizza is thin crust pizza. Thin crust pizza also known as New York Style pizza.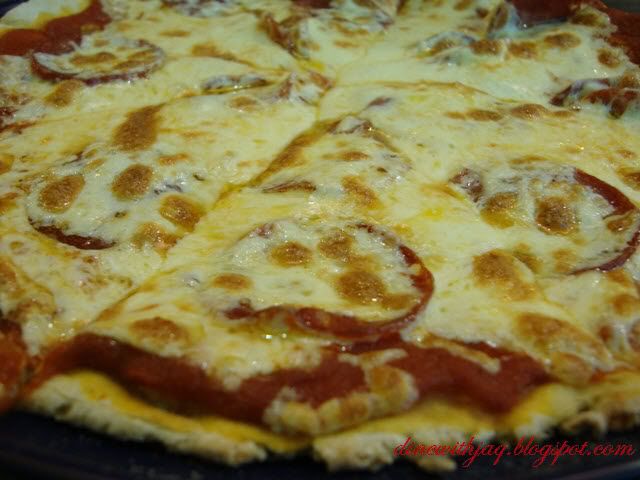 Look at the cheese! It was so so nice. The pizza was really really yummy. We plan to go back there again. This time we going to try to add on two time more cheese.