During the month of September, Puzzle @ Pullman Kuching offers you Burger Mania! Various selection of burgers available for lunch and dinner. It is catered to huge meat lovers a well as Vegetarian. Burger Mania is a creation by Chef Tonny of Pullman Kuching who has more than 15 yrs exprience in F & B industry.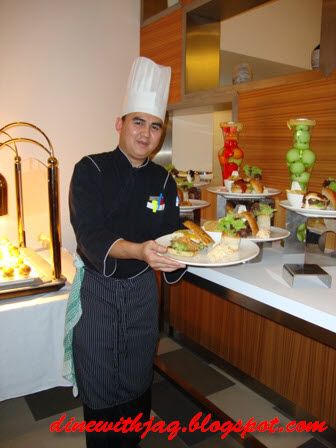 These burgers are not only defined as 'Simple Burger' as Chef Tonny select the best and freshest ingredients. The burgers come with different patties, bread (Panini Bread, Rye Bread & Sesame Bun), toppings & condiments to suit the taste of each individuals. To add a healthy touch to it, every burger is served with side salad.
Turkey Patties, Beetroot Relish & Micro Salad (RM22++)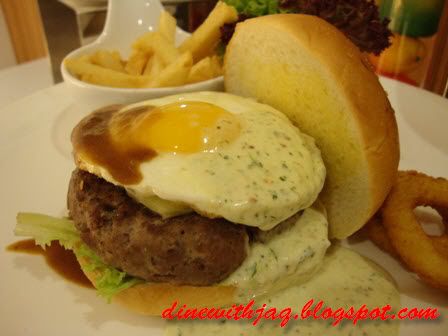 Beef & Green Peppercorn Patties, Crispy Onion Rings and Prawn Bisque (RM22++)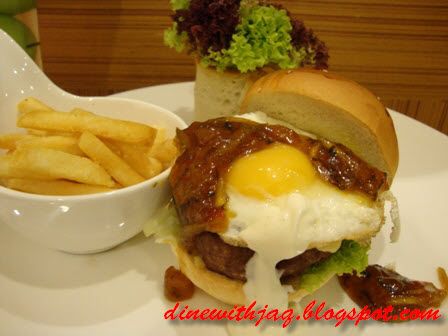 This is one of my favourites burger. Yummy and healthier choice.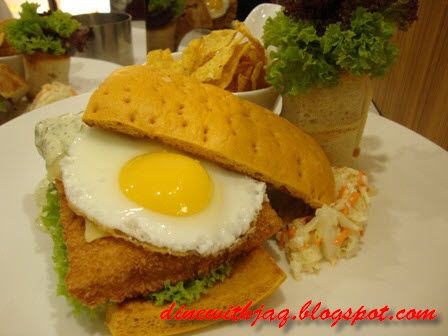 Chopped Chives with Salmon Fish, Lemon mayo and Capers (RM22++)
For vegetarian choice of burger try their Vegetables Patties.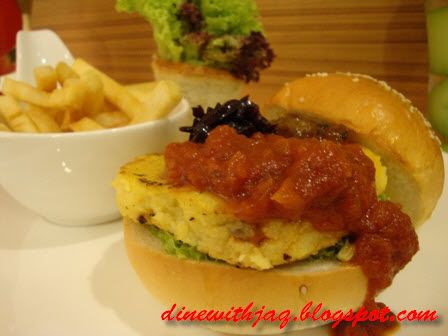 Vegetables Patties, Spicy Tomato Marmalade & Vegetarian Ham (RM16++)
We were served with mini burger by Pullman so that we are able to taste all the choices of burger that they have.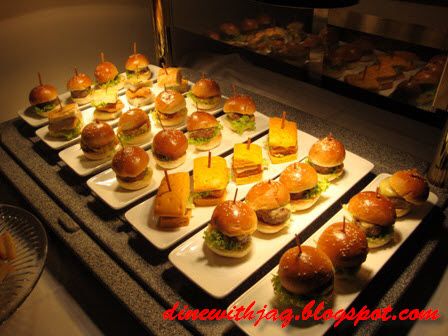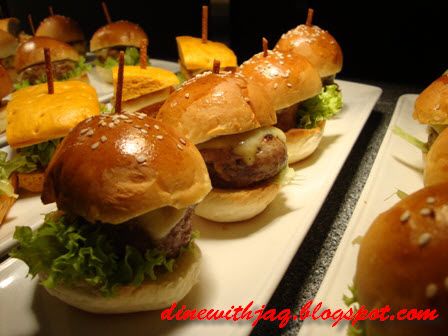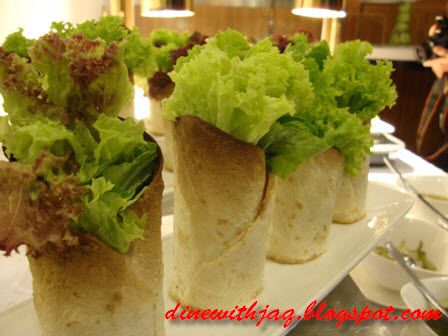 YienYien
couldn't control herself....RLOL
The Burger Mania 'A La Carte' is available from 5th September 2011 and throughout the month of September 2011.
'Burger mania' offers you a sumptuous choice of :
Spring chicken, acar pickle & turmeric foam - RM21++
Turkey patties, beetroot relish & micro salad - RM22++
Minced ostrich, artichoke base & melt cheese - RM23++
Chopped chives with salmon fish, lemon mayo and capers - RM22++
Rosemary rub venison patties, caramelize mango and chili oil - RM24++
Vegetables patties, spicy tomato marmalade & vegetarian ham - RM16++
Beef & green peppercorn patties, crispy onion rings and prawn bisque - RM22++
For reservation and enquiries, please contact +6 (0) 82 222 888 or email to H6332@accor.com