We are having a farewell luncheon for Atika on the last day at our section. She has been transferred to HQ. Our boss decided to bring a few of us to go lunch. He suggested to go to this cafe. This cafe is owned by one of my friend. This cafe serve Indonesian food
All my other colleague they ordered Ayam bakar. Is a set came with rice wrap in banana leaf, a piece of taufu and tempe. The rice has the banana leaf aroma which is very nice. The chicken is not dry.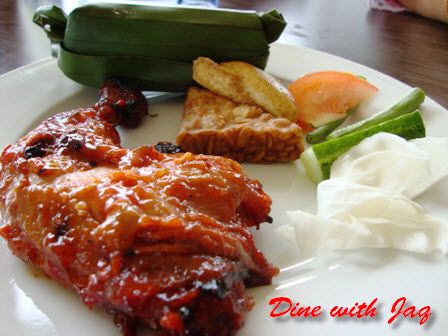 I ordered Ayam goreng as i have previously tried the ayam goreng. Ayam goreng is serve with the same things as ayam bakar. Chicken is crispy on the outside and moist on the inside.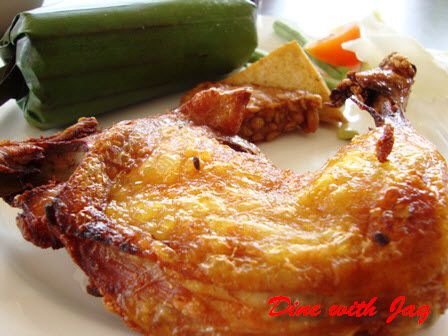 Both of it is serve with a special sauce which really compliment the chicken. I forgot to take picture of it.
While for dessert we ordered Pisang Goreng Cheese with Milo and Pisang Goreng Cheese with Chocolate. I fall in love with Pisang Goreng Cheese with Chocolate.