After the first trip to Oim's plate last weeks Hope and I decided to go back there again for the Nasi kerabu. I have never had Nasi Kerabu before. Hope does and she said the
Nasi Kerabu
here is not bad compare to the original one in Kelantan. The rice is in blue color which is because it was cooked with a flower call "kembang telang". The rice is serve with "Bunga Kantan" is a type of flower. The gravy they pour on top of the rice is a bit spicy.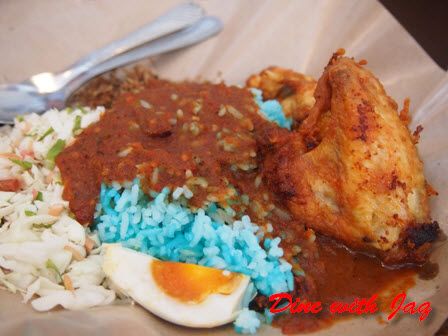 Nasi Kerabu with Ayam Goreng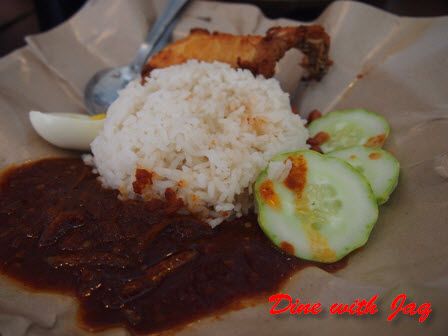 Nasi Lemak with Ayam Goreng.
If you love spicy food give this place a try~!