I receive a msg on my gtalk earlier today from my friend. She said Kuching Food Fest tonight? RLOL the rest is history. So I just got back from the fest with Rowena. We did not try much tonight as my mom has prepared dinner for me. This is Rowena first time this year. So we walk around most of the time.
First stop is Rowena wanted BBQ Corn, so while waiting for the corn I saw something really really tempting on the BBQ Stove! I will come back and try it.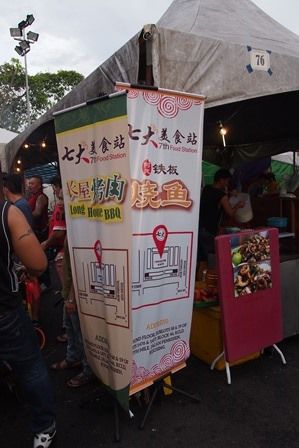 I went back to the Incredible Hog stall again today. I keep on thinking about the Chocolate Cheese Sausage. The chocolates sausage is not really to my liking as there sweetness fragrant to it. If i am not wrong is vanilla. I wish that that the chocolate is dark bitter chocolate which will go better with the saltiness of the sausage. The Cheese sausage was ok.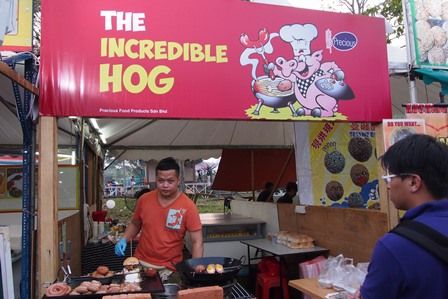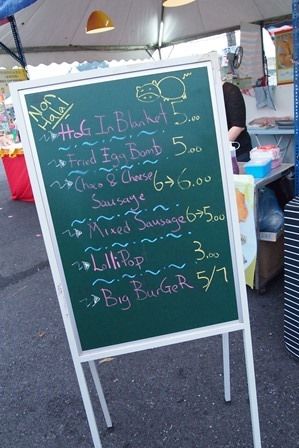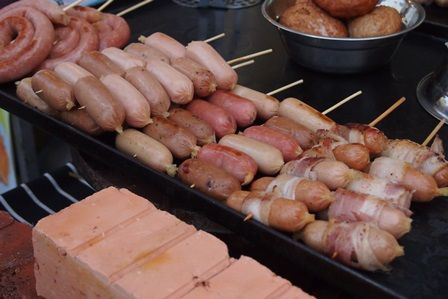 While we are queueing for the Frozen soil, I saw the banner next to that stall look tempting. Austrian BBQ! I not down on my list to try this stall next week.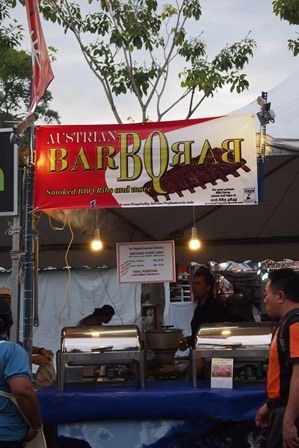 I pass by this stall many times but I did not have a look on it as the menu was all in chinese I am not sure what they are selling. I only hear the owner said fried pork ribs. Me and Rowena decided to try the fried pork ribs. It was ok as the pork ribs is a lil to dry. There have 6 types of seasoning to choose from. We had the spicy seasoning. If you love fried food you should give it a try.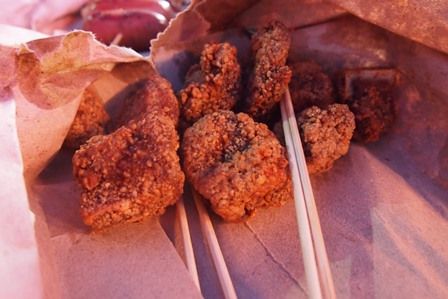 It seems like this year a lot of stall selling things in flower pot. It's kind of crazy right? Frozen Soil, Bonzai Ice Cream. The one that cause my attention is Pot Mashed Potato. Another stall selling their product in a flower pot. Decided to give it a try since Ice Cream is not really my things. The Mashed Potato is good. I wonder if they use instant potato. Cheese sauce is good, very cheesy and creamy.
I actually I am quite annoyed with this stall though. When I ask for another plastic spoon they said cannot. Come on it is just a small plastic spoon how much would it cost right?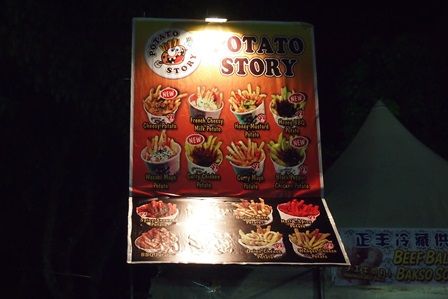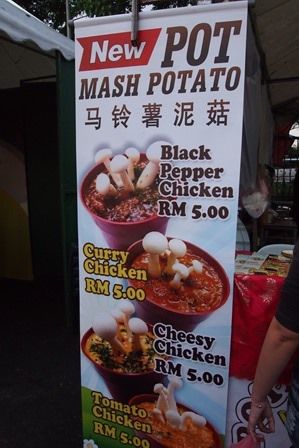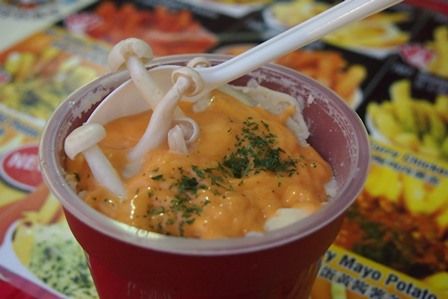 I have been putting off to try the fried octopus the last feel trips. Tonight Rowena went to buy it from the stall. The Octopus is kind of chewy and it has a lot of pepper salt on it. It will be good if I have a beer to go with it.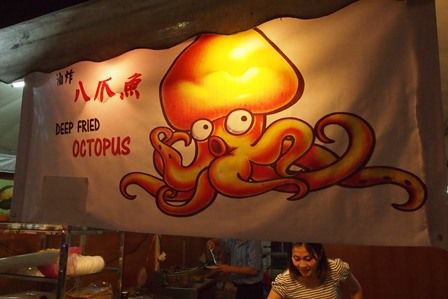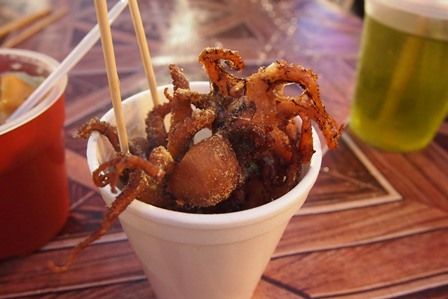 I wonder will there be any Part 7? Comment down below if you want to see Part 7 of the Kuching Food Festival post.