I have a heard a lot about this hakka mee shop but i do not know where it was situated. Until recently i walk pass by that shop and saw the stall name. I went back to that shop two weeks ago on sunday.
My mom and aunty ordered the Char Siew hakka noodles. Taste good as they use lard instead of veg oil and you can see the "Chu yu cha" on top of it too.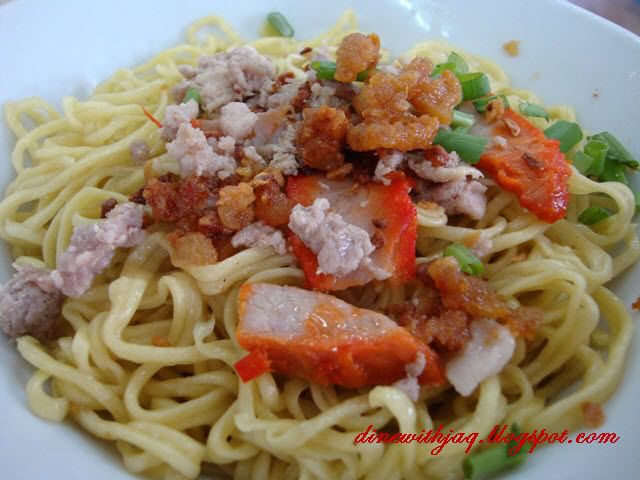 Cha Siew Hakka Mee
I ordered Mince Beef Hakka Noodle, it use the same hand made noodles. The taste of the noodles is ok but not as tasty as the cha siew noodles.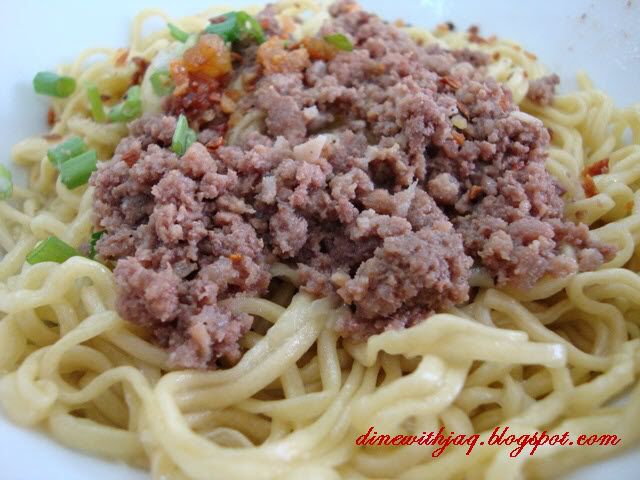 Mince Beef Hakka Mee
Tze Chung ordered Lamb Hakka Mee. I do not how it taste like as i do not like lamb. According to Tze Chung it was very nice. I trust his taste as he was a good cook himself when he says is good mean it is good.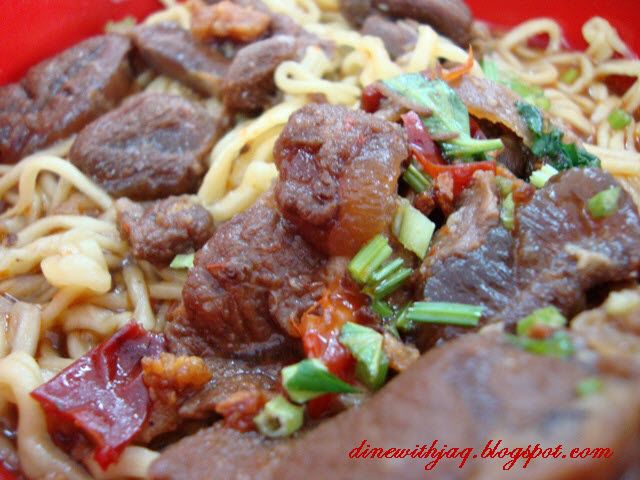 Lamb Hakka Mee